Dax Outlook 2016 W41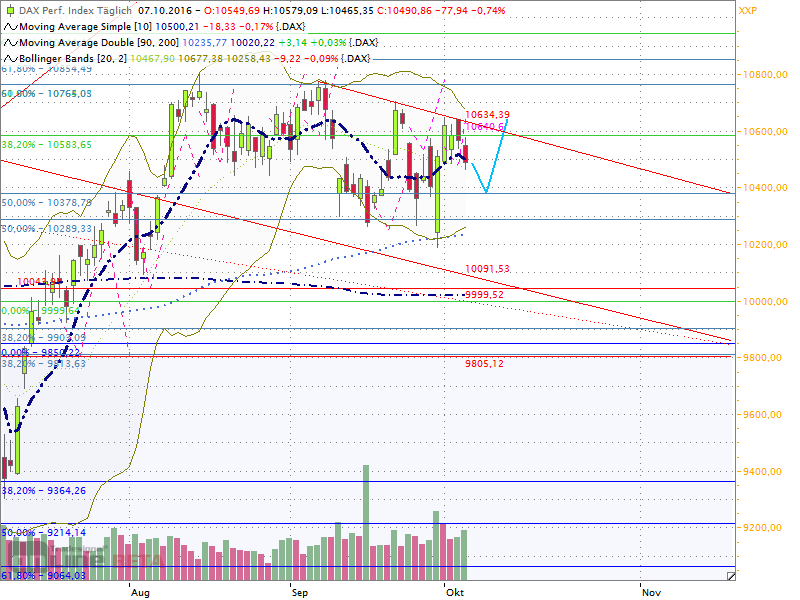 The Dax was not able to surpass the highs from September this year and retraced just below the 10-day-MA.
The MACD is still slightly bearish, the RSI fell to 49.64 and the VDAX rose to 19.24.
This week corrections till 10'400 or even 10'200 would be possible. A rise above 10'635 would open the way to 10'770. The current situation is still looking a bit mixed so the best guess seem sideways within these borders.
Support:              10'380, 10'320, 10'150,10'100,  9'930, 9'850, 9'750, 9'600,  9'360,  9'214,  9'000,  8'903,  8'500
Resistance:        10'570, 10'800, 11'000, 11'200,  11'286,11'380, 11'400,11'600, 11'800, 12'200,  13'500, 14'000, 14'500