Dax Outlook 2016 W40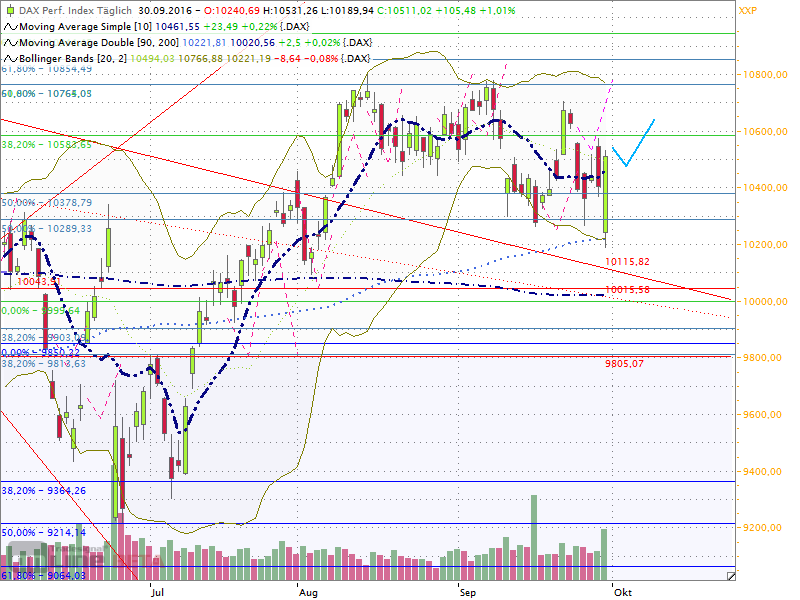 AFter dropping below last weeks low and shortly below the 90-Day-Moving-Average, the Dax recovered on Friday to 10'511 points. The sell-off in banking shares especially Deutsche Bank was weighing heavily on the index.
The MACD is still slightly bearish, the RSI fell to 51.60 and the VDAX rose to 18.84.
The Dax is still above the longer correction pattern, but things are not looking too bullish at the moment. Closing above the 10'800-marks would still be necessary to get back into bullish mood. Currently it is looking more sideways…
Support:              10'380, 10'320, 10'150,10'100,  9'930, 9'850, 9'750, 9'600,  9'360,  9'214,  9'000,  8'903,  8'500
Resistance:        10'570, 10'800, 11'000, 11'200,  11'286,11'380, 11'400,11'600, 11'800, 12'200,  13'500, 14'000, 14'500