20211031 – Dax in short term upward trend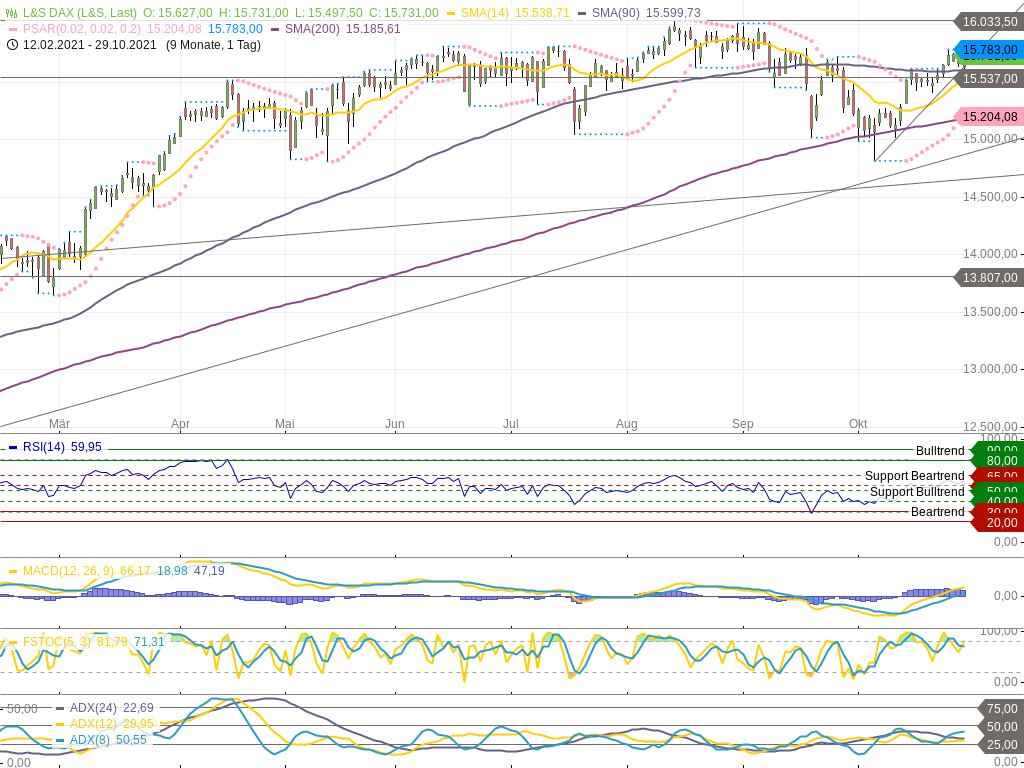 The Dax left the short-term downtrend middle of October. The reduced economic growth outlook has currently not led to a further sell off. Supply chain problems and a looming risk of stagflation will continue to concern markets.
The medium term sideways channel is now between 14'860 and 16'000 is still active.
A breakout above 16'000 could be followed by another rallye towards 17'000. A breakout to the downside below 14'860 might lead to the support levels around 14'500 or even 13'800.
The short term uptrend will be facing resistance at 15'785 which would need to surpassed ot the way to 16'000.
This is no investment advice. The author is invested in the Dax and some of it's constituents.

Dax daily