20210524 – Dax attempting to break 15'540 again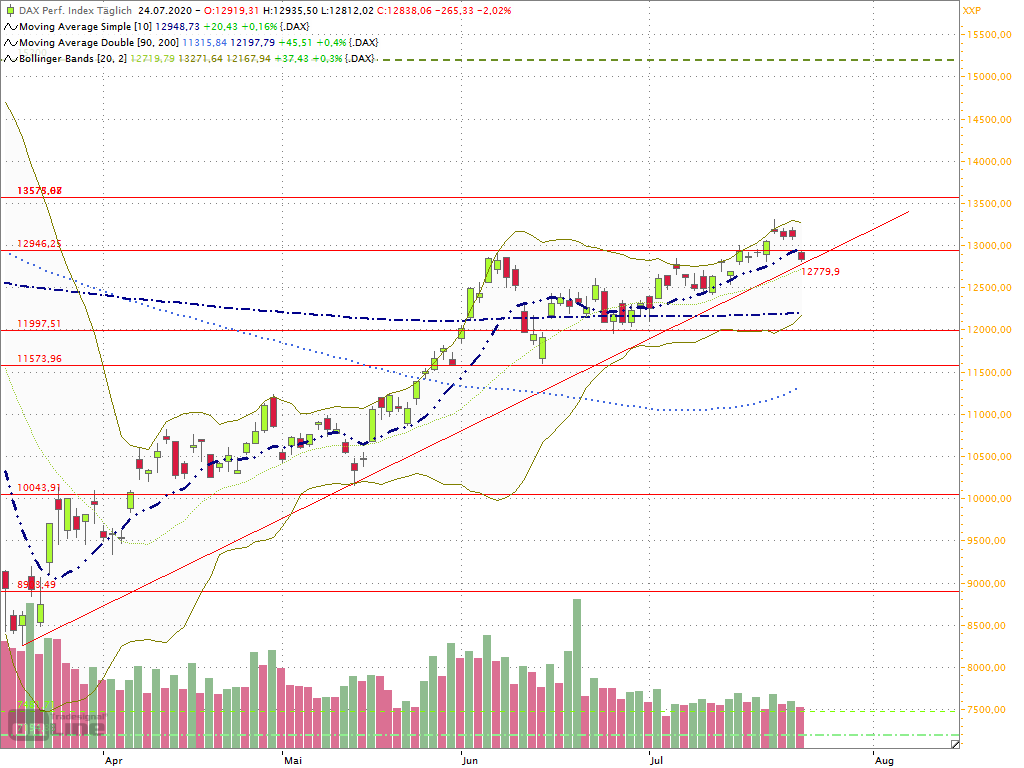 After a false breakout to the bottom on 04.05.2021 the Dax recovered again and attempted to break above 15'540 points.
Despite the long-term trend still being bullish, the medium-term and short-term trends look rather sideways. The sideways channel being between 14'860 and 15'540 a breakout could lead to strong moves.
A breakout above 15'540 could be followed by another rallye towards 17'000. A breakout to the downside below 14'860 might lead to the support levels around 14'500 or even 13'800.
As the Dax is at crossroads it will be intersting to see which direction it finally goes.
This is no investment advice. The author is invested in the Dax and some of it's constituents.

Dax daily