20220302- EUR/CHF – Head and Shoulders pointing down?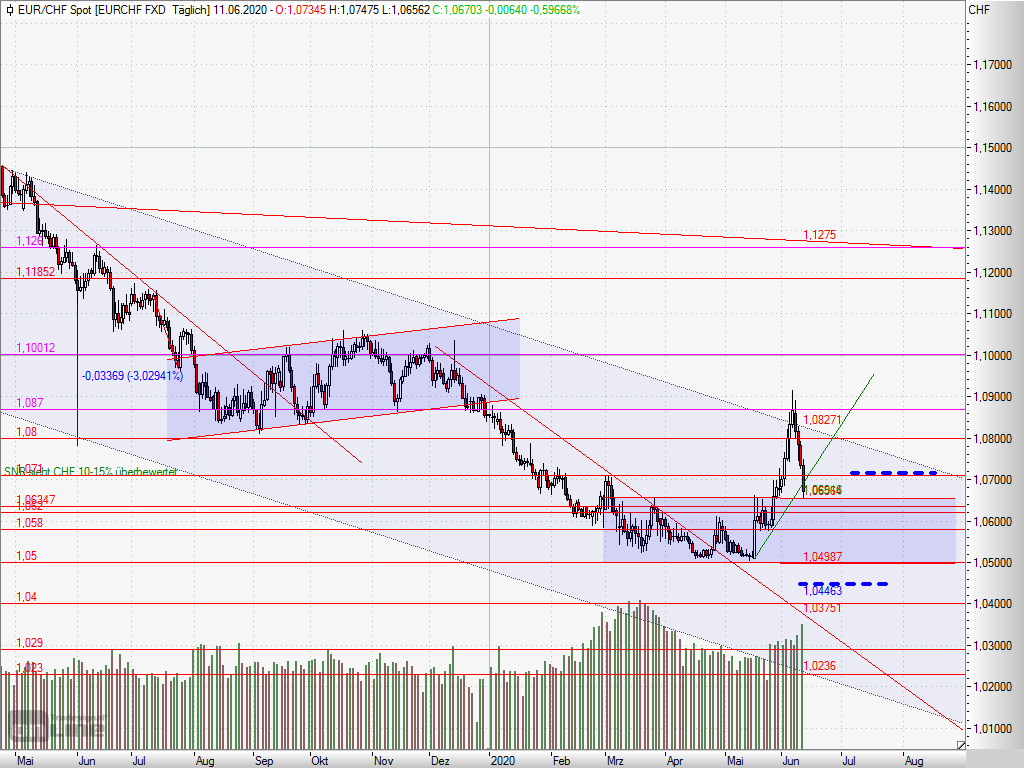 With the tensioning of the Russia-Ukraine crisis and the later outbrek of the war the Swiss Franc was sought after as a safe haven and profitet from the weakening Euro.
Whilst the Euro rose at first in February on the base of a possible rate hike and tightening monetary policy to counter the high inflation rates it broke down towards the end of the month. Expected interventions by the Swiss National Bank around the 1.03-level did not happen or were not enough. Some analysts see the possibility of the EUR breaking down to parity against the CHF.
The breakdown through support levels this month makes this look a likely scenario.
Furthermore the monthly chart below would suggest a broken Head & Shoulders pattern with a possible target at 0.89.
Not sure if this will be reached but with the ongoing war and the chart-outlook the Euro is making a bearish impression to me. Nevertheless interventions by the SNB could bring the downtrend to a halt or pause. Let's see how far it can go.
This is no investment advice. The author currently holds a position in the EURCHF.
EURCHF Chart monthly