20200727- Gold rallyes straight to 2011 high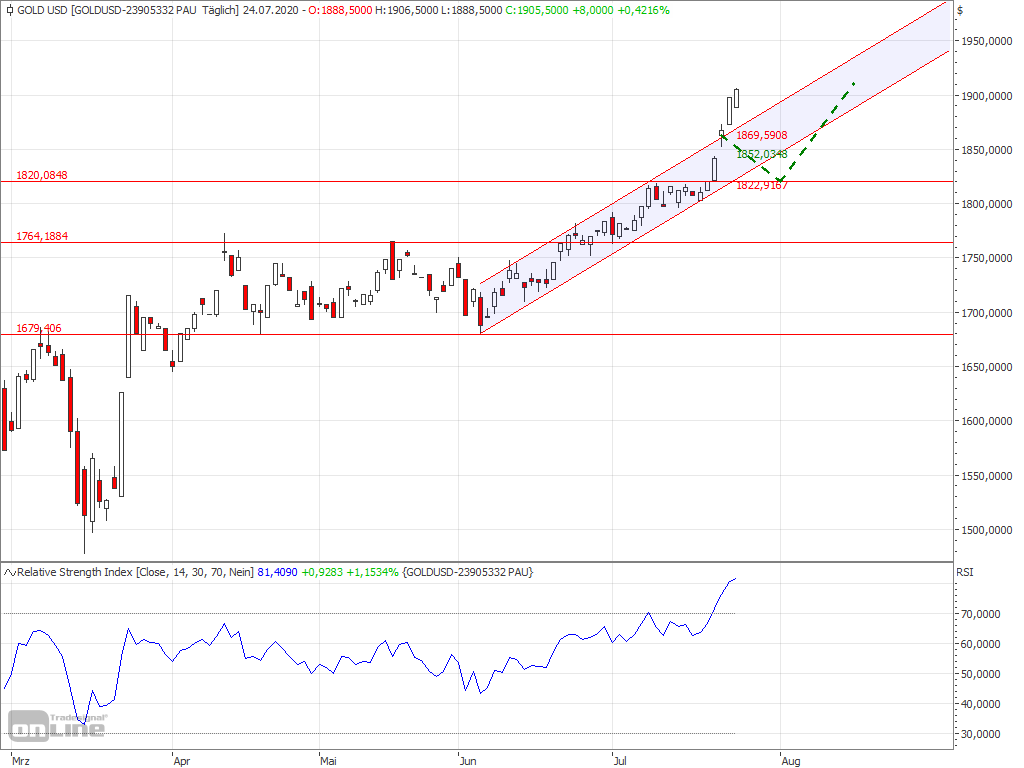 The potential pullback in Gold did not materialize. The rallye went straight to the target, the 2011 high around 1'911$. Thereby breaking upward throught the trend channel.
The chart still looks bullish despite the RSI looking overbought and a higher risk of some setbacks in the near term. As long as the pullback do not close below 1'800$ there is a good chance of continuing the rallye.
The risks of pullbacks has increased but the uptrend ist still on and there is support at 1'820$.
Let's see how this develops…
This is no investment advice. The author currently holds a position in Gold.
Gold daily