20200722- Gold rallyes through 2012 high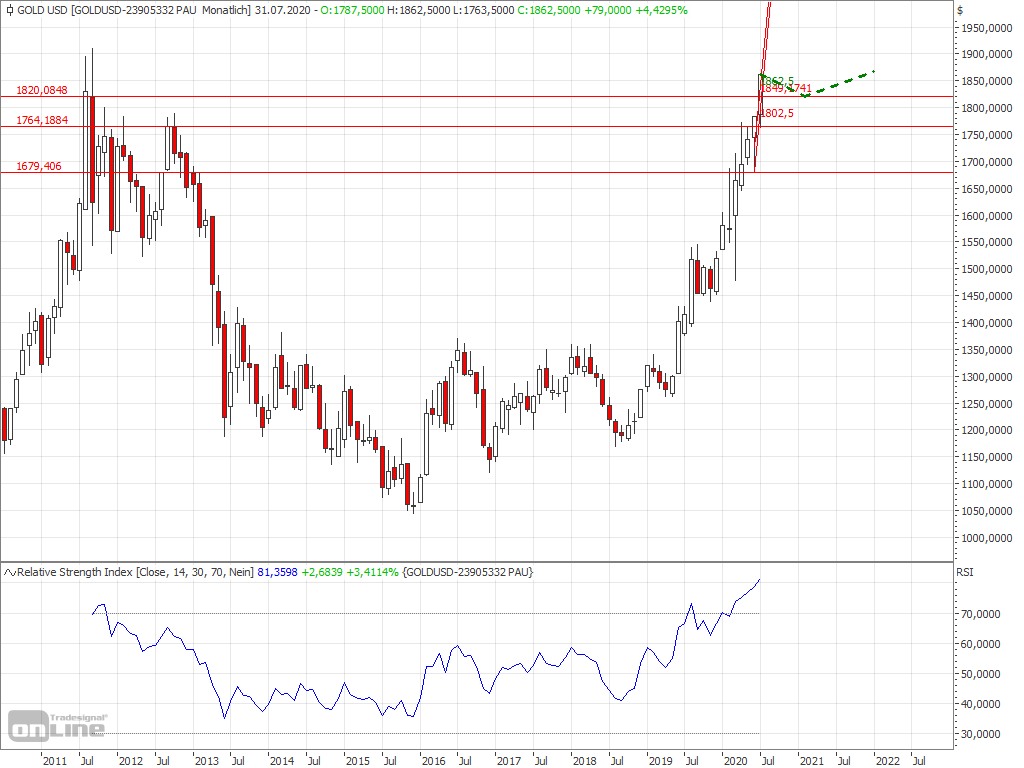 After the EU agreed on the 750 € billion COVID19 recovery fund stocks and commodities rose.
Especially gold. Most likely inverstors are expecting that with these huge sums finally some inflation will occur. Gold rallyed through the resistance at 1'800$ and opened today with a gap up at 1'862$.
The chart looks bullish despite the RSI looking overbought and a higher risk of some setbacks in the near term. As long as the pullback do not close below 1'800$ there is a good chance of continuing the rallye to the 2011 hig around 1'911$.
Below are the monthly and daily charts with the potential pullback and target marked as the green line.
Let's see how this develops…
This is no investment advice. The author currently holds a position in Gold.
Gold monthly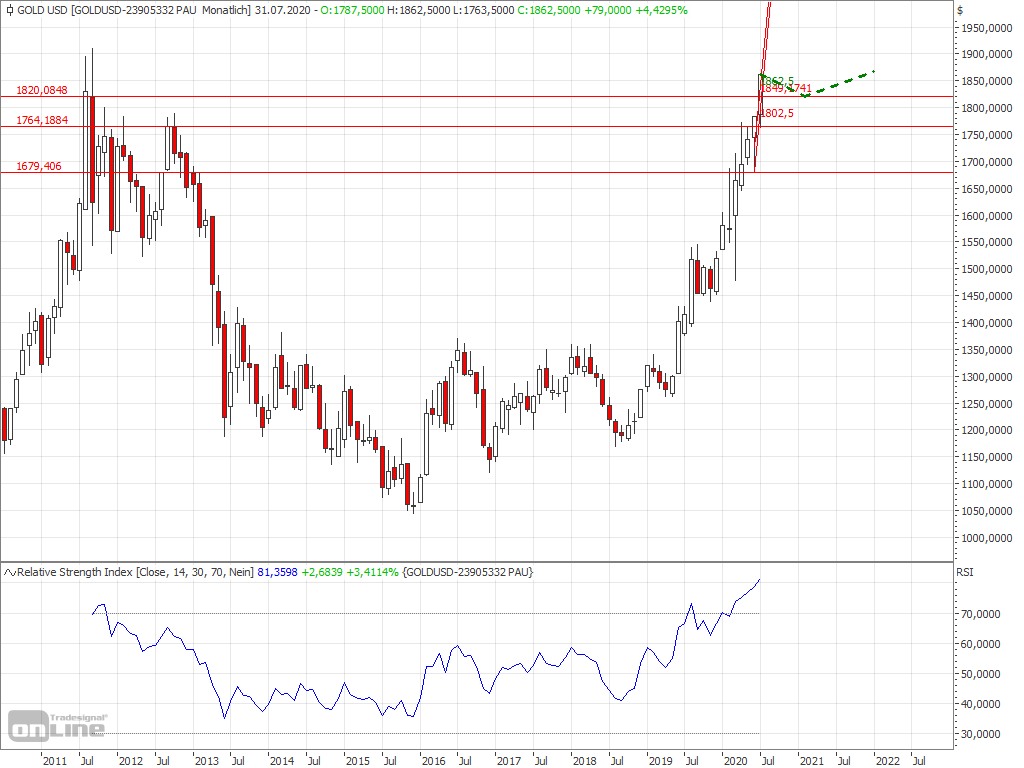 Gold daily