20200727- Dax is consolidating at the uptrend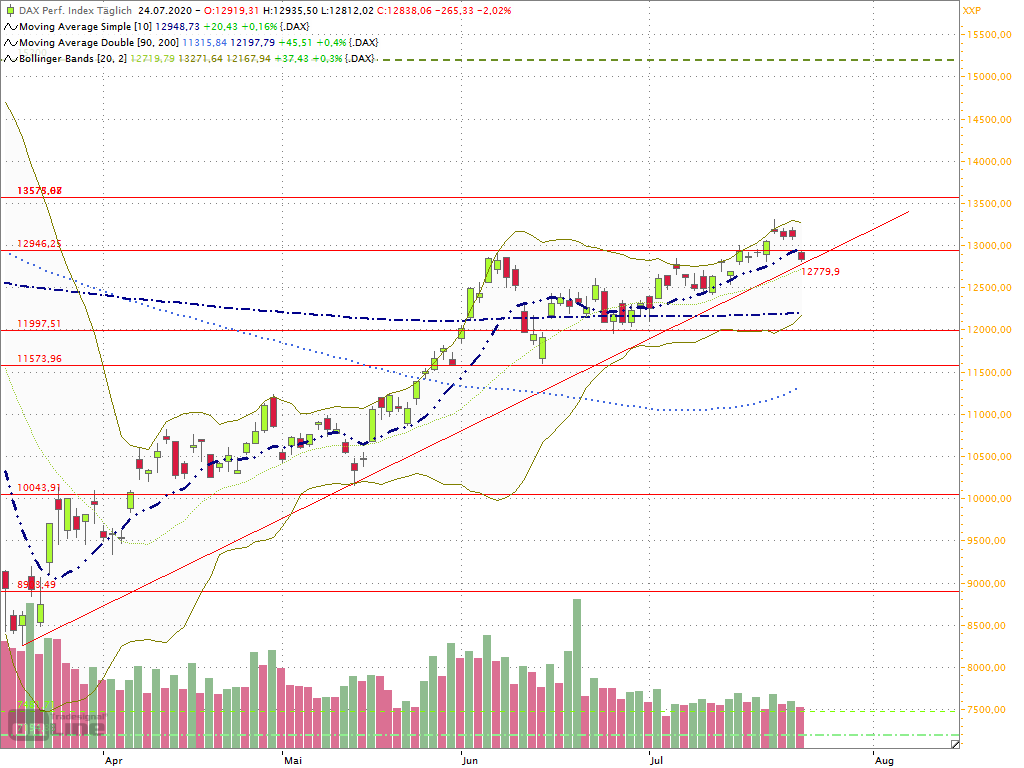 The Dax Index fell back to the first support at 12'780 last week.
Now situated just above the recent upward-trendline, in the next days it will be crusial to defent the current level and not fall below.
Otherwise the support levels at 12'420 and 12'000 could become the next targets. Therefore defending the 12'780 level will be crucial for a smooth continuation of the uptrend.
This is no investment advice.
Dax daily