20200809- Gold rallyes above 2'000 what's next?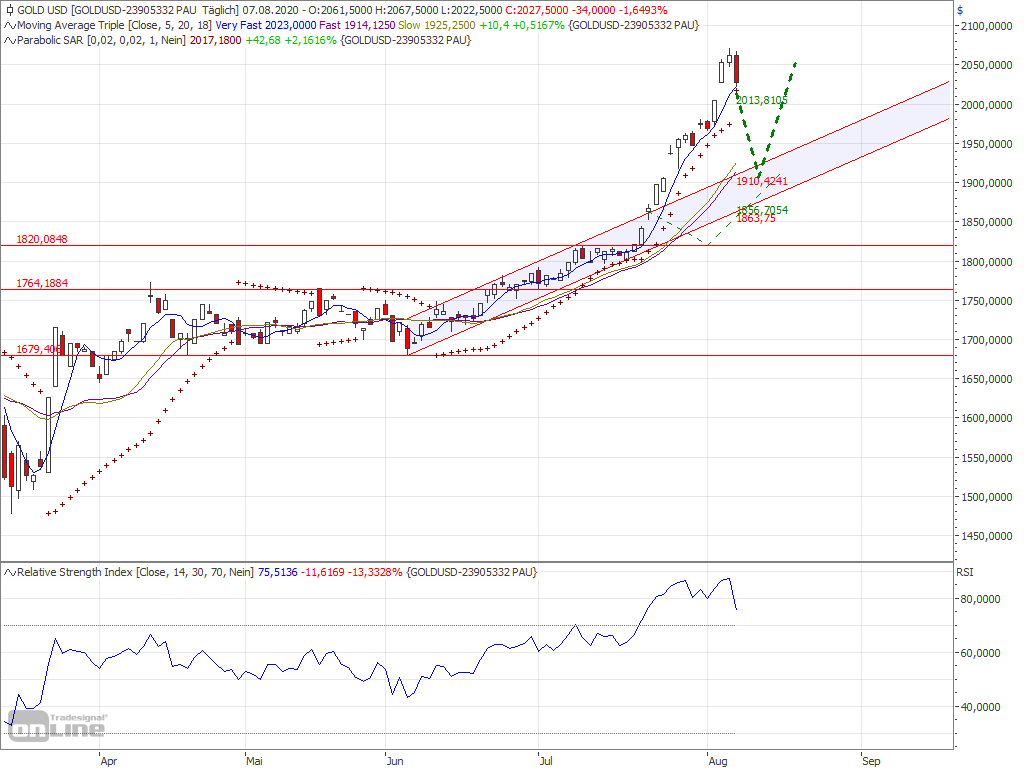 Again the potential pullback in Gold did not materialize and the rallye rocketed through 2'000 reaching a high of 2'071 on 08.08.2020.
The RSI is still looking overbought and the correction could easily continue down to 1'900 without disturbing the current upward trend.
For the moment it is probably best to closely monitor how the situation develops. Increasing COVID19-cases could also change the situation. A little pause in the upward move would seem in my view as a healthy market correction of the overbought situation.
I estimate a break of the 2'050 level as a trigger for more upside and a break of the 2'000 level as a trigger for a continuing correction.
This is no investment advice. The author currently does not hold a position in Gold.
Gold daily