Dax Outlook 2017 W37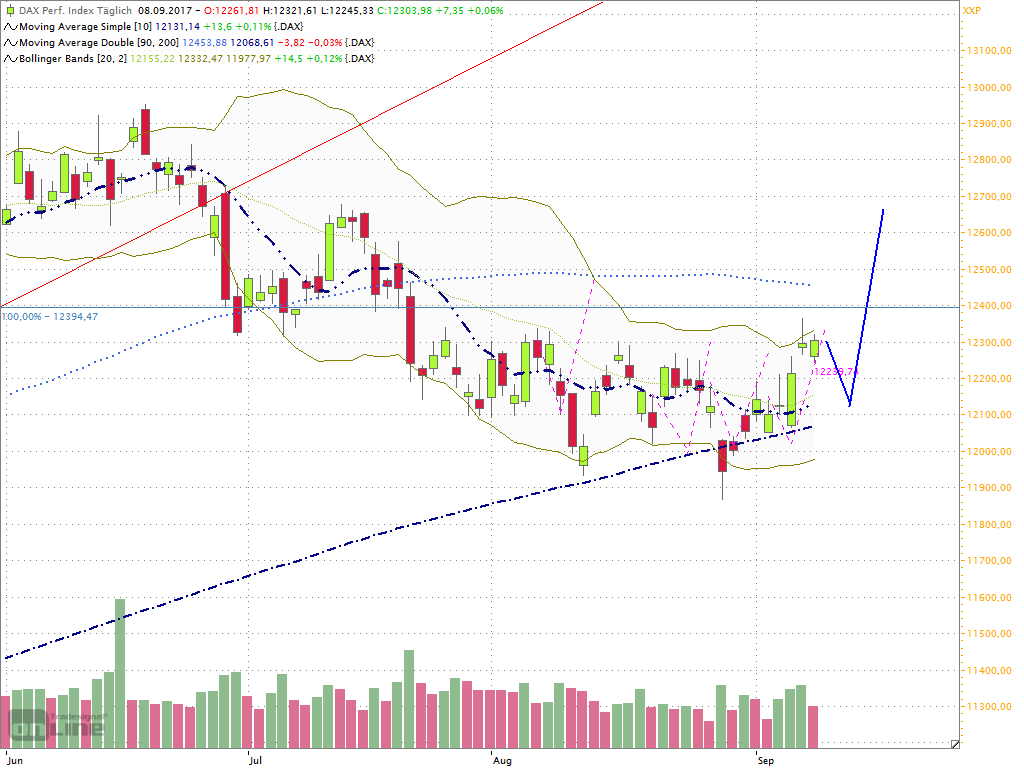 The Dax followed pretty much the drawn out path in the last week. Finding support at the 200-day SMA around 12'066 before rising to the upper Bollinger Band.
The MACD is bullish, the RSI rose to 56,72 and the VDAX-NEW rose to 15,29
The support is  in the 12'100 area, where also the 200-Day SMA currently is. The Dax would still need to surpass 12'300 to come back into bullish territory. Unfortunately closing the week at 12'303 is not a clear sign of the Dax having surpassed this resistance. Therefore in the coming week should be "decision time". Breaking through the 12'300 could lead to a stronger upmove.
Support:           12'000,  11'800,   11'600, 11'400, 11'380, 11'286,11'200,11'000, 10'800, 10'570,10'380, 10'320, 10'150,10'100,  9'930, 9'850, 9'750, 9'600,  9'360,  9'214,  9'000,  8'903,  8'500
Resistance:Â Â Â Â Â  12'300, 12'400,12'600, 12'850, 13'500, 14'000, 14'500