Dax Outlook 2017 W38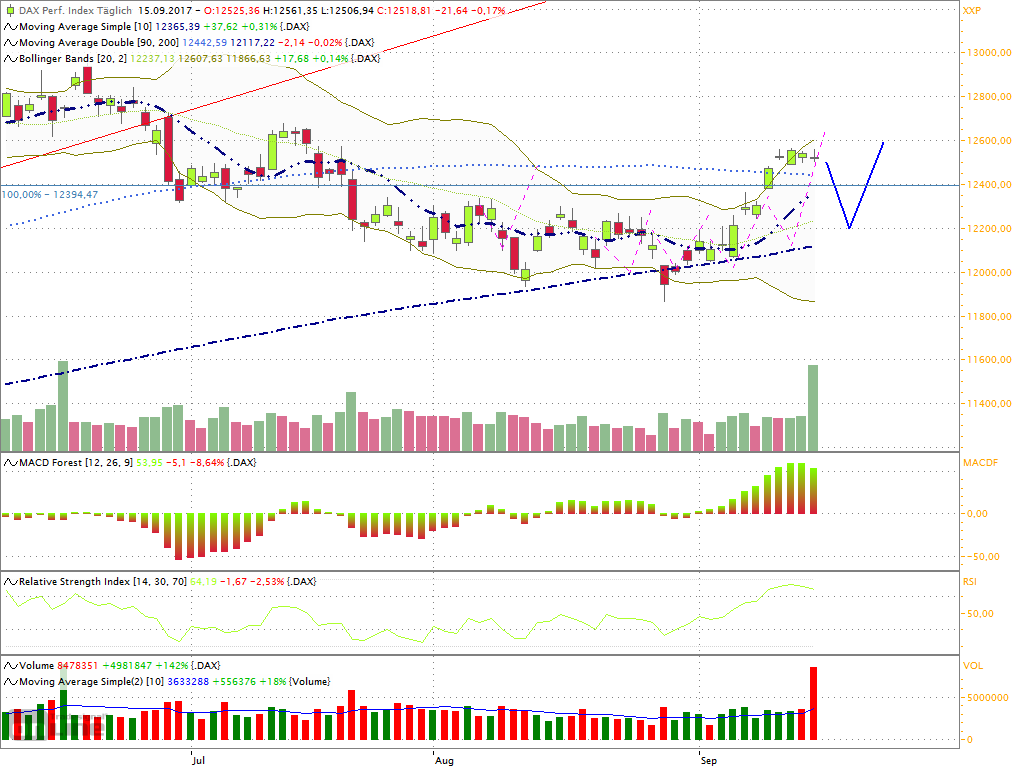 The Dax rose just under 12'600 points and hovered there until the end of the week. The Dax surpassed 12'300 an came back into bullish territory bt unfortunately the big upmove did not happen.
The MACD is bullish, the RSI rose to 64,19 and the VDAX-NEW fell to 12,11.
The support is confirmed in the 12'100 area, 50 points below where also the 200-Day SMA currently is. Let's see if it can break out of the 12'150 to 12'600 range in the coming week.
Support:           12'400, 12'300, 12'000,  11'800,   11'600, 11'400, 11'380, 11'286,11'200,11'000, 10'800, 10'570,10'380, 10'320, 10'150,10'100,  9'930, 9'850, 9'750, 9'600,  9'360,  9'214,  9'000,  8'903,  8'500
Resistance:Â Â Â Â Â Â  12'600, 12'850, 13'500, 14'000, 14'500