Dax Outlook 2017 W23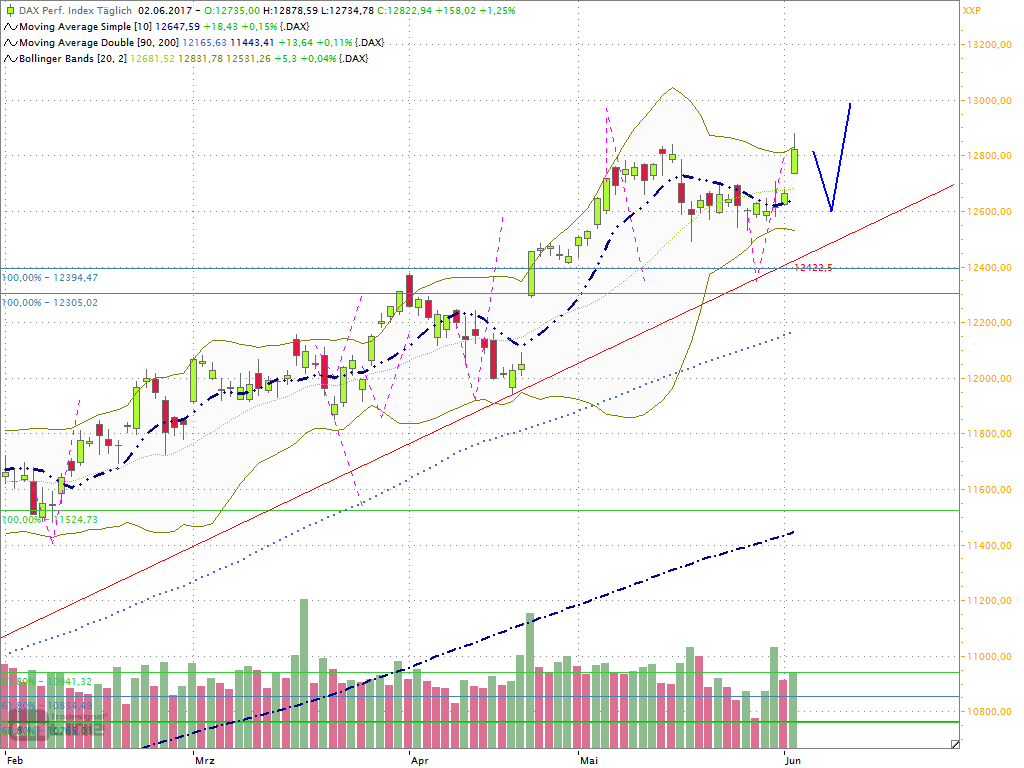 After esting the support at 12'600, the Dax moved up above 12'800 on Friday but did not break the 12'850 resistance.
The MACD is still bearish, the RSI at 68,02 and the VDAX is at 12,04 (very low).
The uptrend from Dec'16 is still intact as long as the Dax stays above 12'400 points. Nevertheless, a correction towards this level is still possible. Although there seems to be good support at 12'600. The British elections on 08.06.17 could add some increased volatility. If the mood stays good the next goal for the Dax would be around 13'000-13'200 points.
Support:          12'600, 12'400, 12'300, 12'200, 12'000,  11'800,   11'600, 11'400, 11'380, 11'286,11'200,11'000, 10'800, 10'570,10'380, 10'320, 10'150,10'100,  9'930, 9'850, 9'750, 9'600,  9'360,  9'214,  9'000,  8'903,  8'500
Resistance:Â Â Â Â Â Â Â Â Â Â Â Â Â Â  12'850, 13'500, 14'000, 14'500