Dax Outlook 2017 W22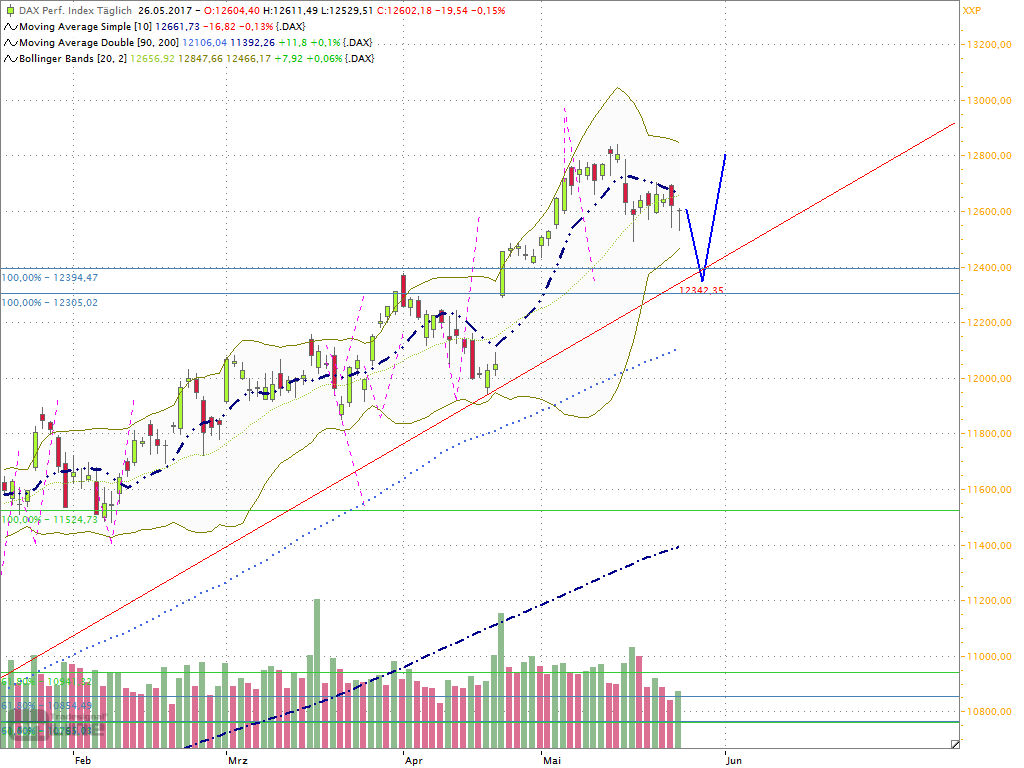 The Dax moved mostly sideways last week, taking a break from the strong rallye before.
The MACD is bearish, the RSI at54.43 and the VDAX is at 13.17.
The uptrend from Dec'16 is still intact as long as the Dax stays above 12'400 points. Nevertheless, a correction towards this level is still possible. Friday formed a Doji with a long shadow to the bottom, which indicates possible support already around 12'500. From there the Dax could have another attempt to break through 12'850.
Support:          12'400, 12'300, 12'200, 12'000,  11'800,   11'600, 11'400, 11'380, 11'286,11'200,11'000, 10'800, 10'570,10'380, 10'320, 10'150,10'100,  9'930, 9'850, 9'750, 9'600,  9'360,  9'214,  9'000,  8'903,  8'500
Resistance:Â Â Â Â Â Â Â Â Â Â Â Â Â Â  12'850, 13'500, 14'000, 14'500