Dax Outlook 2017 W24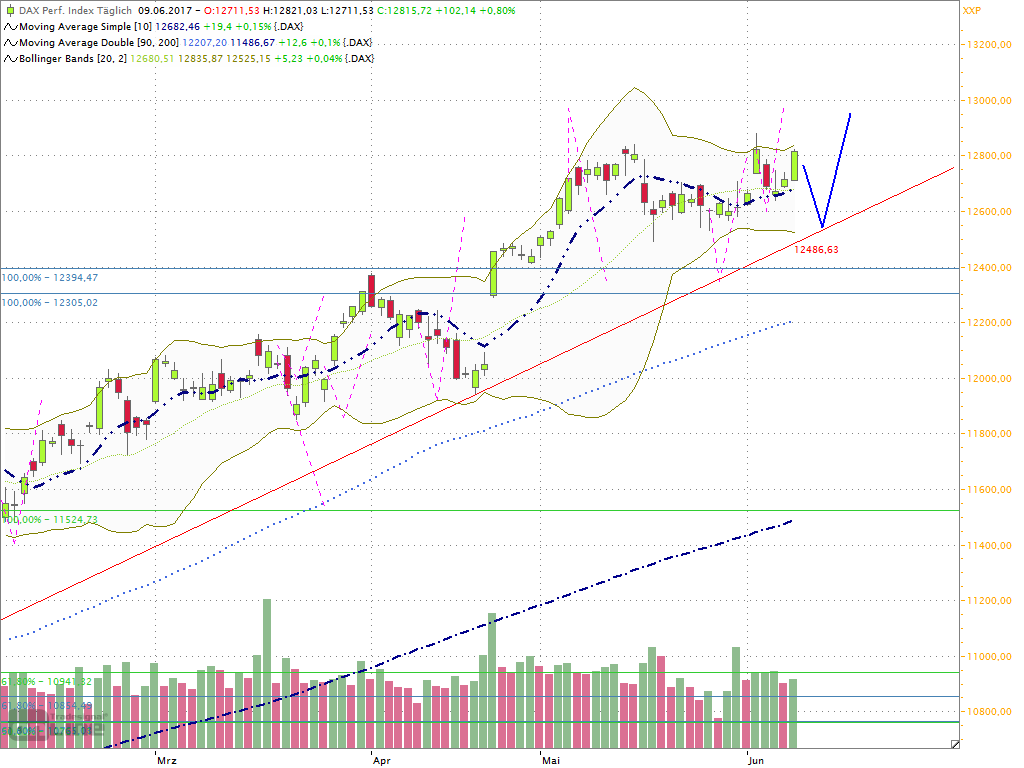 The Dax went up to 12'875 in the last week and therefore hit the upper Bollinger Band last week.
The MACD is still bearish, the RSI at 63,20 and the VDAX is at 12,30.
The uptrend from Dec'16 is still intact as long as the Dax stays above 12'400 points. Nevertheless, a correction towards this level is still possible. The British Elections were well digested by the stock markets. If the mood stays good the next goal for the Dax would be around 13'000-13'200 points.
Support:          12'600, 12'400, 12'300, 12'200, 12'000,  11'800,   11'600, 11'400, 11'380, 11'286,11'200,11'000, 10'800, 10'570,10'380, 10'320, 10'150,10'100,  9'930, 9'850, 9'750, 9'600,  9'360,  9'214,  9'000,  8'903,  8'500
Resistance:Â Â Â Â Â Â Â Â Â Â Â Â Â Â  12'850, 13'500, 14'000, 14'500