Dax Outlook 2017 W19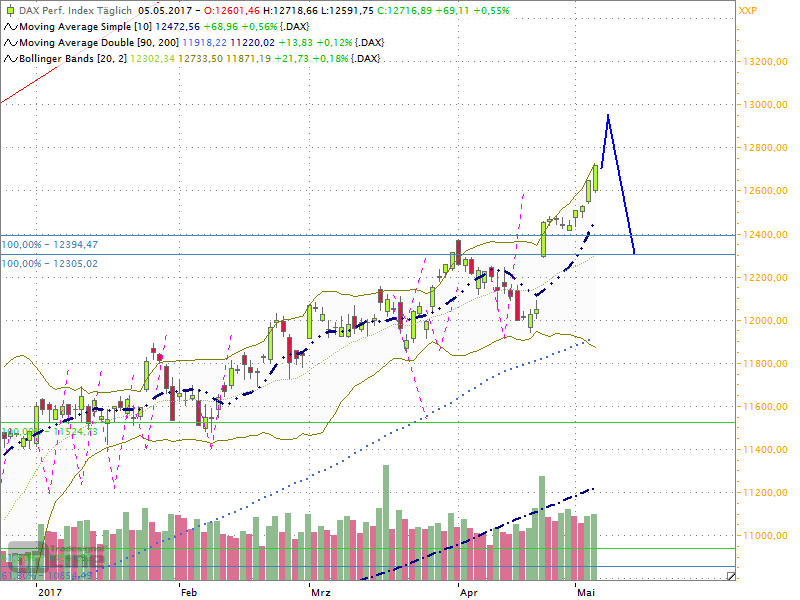 The Dax  rallyed further to new records before the french presidential elections and reached a high of 12'718 points.
The MACD is stronglybullish, the RSI at 76.82 and the VDAX is at 15.45.
The uptrend is still intact. With Macron winning the french elections more pro-european politics should held the Euro and shares in the Eurozone. On the other hand some profit-taking could occur in this week.
Support:           12'300, 12'200, 12'000,  11'800,   11'600, 11'400, 11'380, 11'286,11'200,11'000, 10'800, 10'570,10'380, 10'320, 10'150,10'100,  9'930, 9'850, 9'750, 9'600,  9'360,  9'214,  9'000,  8'903,  8'500
Resistance:Â Â Â Â Â Â Â Â Â Â Â Â Â Â  13'500, 14'000, 14'500