Dax Outlook 2017 W14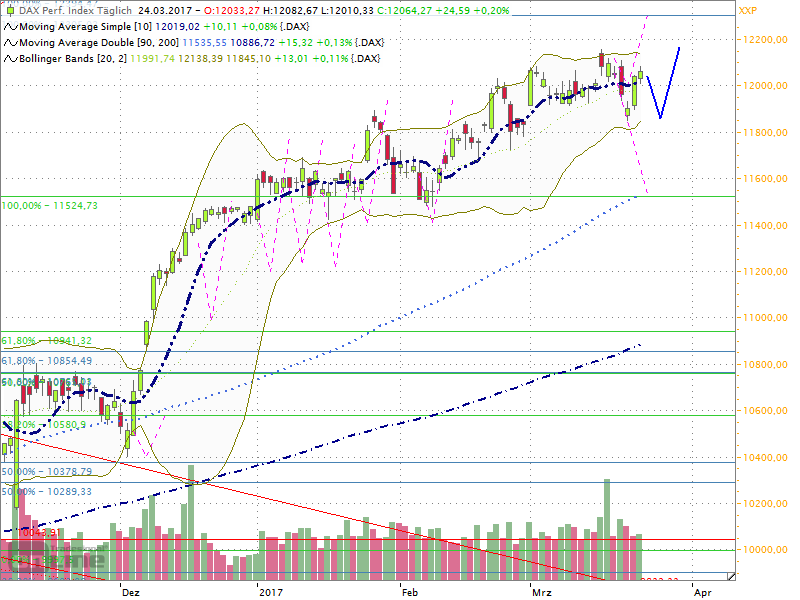 The Dax corrected last week down to 11'850 but recovered soon to around 12'000 again. After the steep ralley at the end of last year the slope in the increases has been slowing down.
The MACD is  bearish, the RSI at 59,41 and the VDAX rose to 14,85.
After the correction towards 11'800 and the support that has been found there further sharp falls are less likely in the coming week. Nevertheless the Dax seems to be coming more into a sideways range. Maybe the french elections could lead the way out of the 11'700 to 12'200 range. One way or the other…
Support:           12'000,  11'800,   11'600, 11'400, 11'380, 11'286,11'200,11'000, 10'800, 10'570,10'380, 10'320, 10'150,10'100,  9'930, 9'850, 9'750, 9'600,  9'360,  9'214,  9'000,  8'903,  8'500
Resistance:            12'200,  12'300, 13'500, 14'000, 14'500