Dax Outlook 2017 W13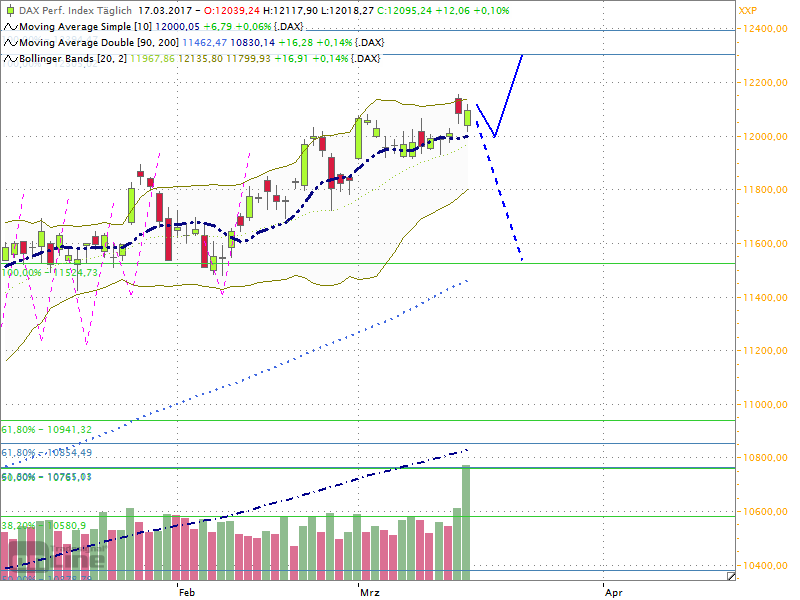 The Dax took a big jump in the last weeks and is now consolidating around 12'000 points. Thursday's and Friday's trading volumes were unusually high.
The MACD is  slightly negative, the RSI at 66,77 and the VDAX is very low at 11,03.
There is some potential for a correction towards 11'800 or even 11'500 if the 12'200 level will not be surpassed soon. Falling below 11'900 could indicate such a move.
If it manages to stay above 12'000 further rises are more likely .
Support:           12'000,  11'800,   11'600, 11'400, 11'380, 11'286,11'200,11'000, 10'800, 10'570,10'380, 10'320, 10'150,10'100,  9'930, 9'850, 9'750, 9'600,  9'360,  9'214,  9'000,  8'903,  8'500
Resistance:            12'200,  12'300, 13'500, 14'000, 14'500