Dax Outlook 2017 W06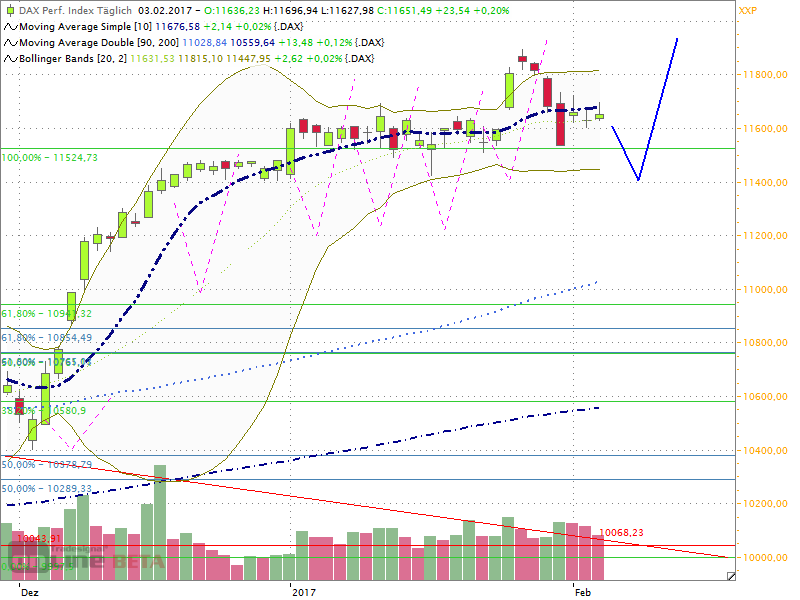 The Dax traded further sideways. Last week Dax closed above the 11'650 level,  so a continuation of the rallye is possible.
The MACD is  still negative, the RSI at 54.81 and the VDAX is at 15.08.
After a breakout to the top the next goal would be 11'800. Nevertheless setbacks to around 11'400 are still possible.
The Bollinger Bands enlarged a bit but still shows low volatility and could lead to a sharp move in either direction when the breakout happens.
Support:              11'600, 11'400, 11'380, 11'286,11'200,11'000, 10'800, 10'570,10'380, 10'320, 10'150,10'100,  9'930, 9'850, 9'750, 9'600,  9'360,  9'214,  9'000,  8'903,  8'500
Resistance:            11'800, 12'200,  13'500, 14'000, 14'500