Dax Outlook 2016 W49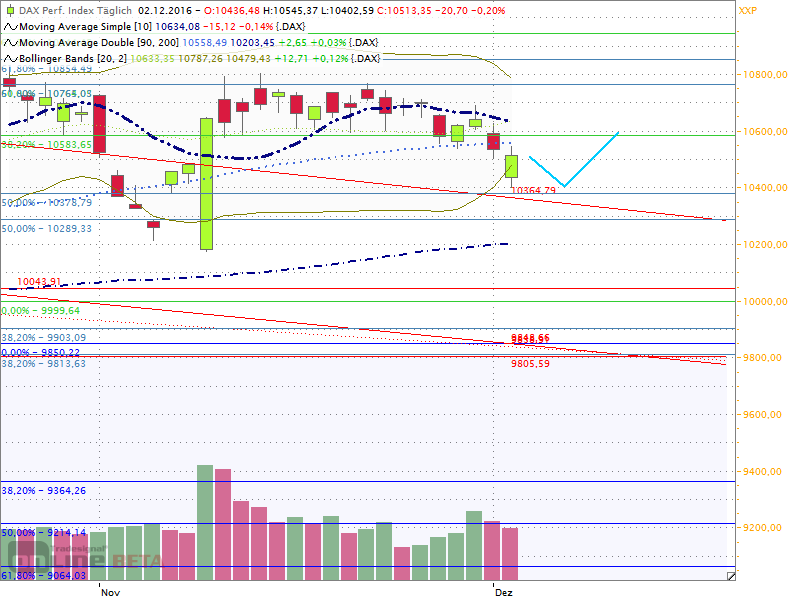 The Dax is still trapped in the sideways range between 10'200 and 10'800. It found some support around 10'400 points last week.  The outcome on the italian referendum could cause some volatility at the start of week 49.
The MACD is bearish, the RSI at 42.97 and the VDAX at 20.65.
Last Friday's candle showed support at 10'400 and this is where we should see another rise up to 10'600 again. Nevertheless a bad outcome from the referendum could cause falls down to 10'200. But not all hope for the Christmas Ralley has to be given up yet.
Support:               10'380, 10'320, 10'150,10'100,  9'930, 9'850, 9'750, 9'600,  9'360,  9'214,  9'000,  8'903,  8'500
Resistance:         10'570,10'800, 11'000, 11'200,  11'286,11'380, 11'400,11'600, 11'800, 12'200,  13'500, 14'000, 14'500