Dax Outlook 2016 W51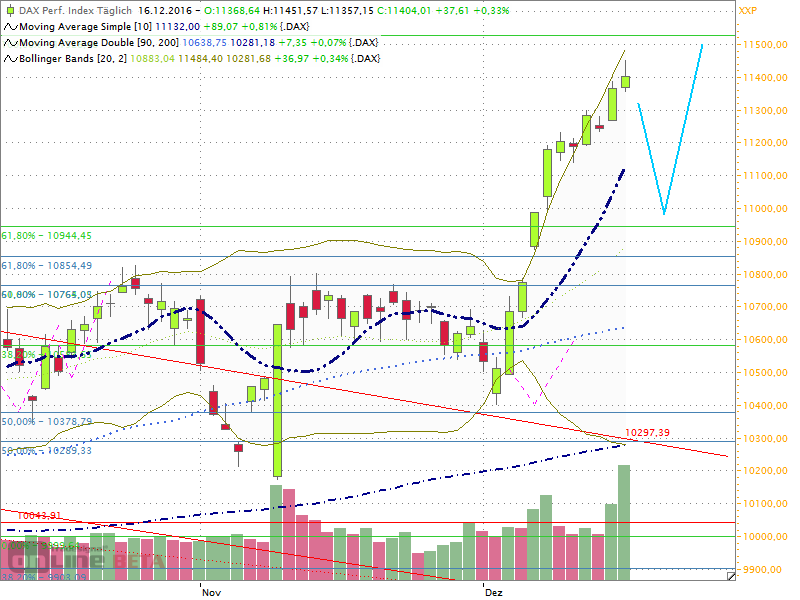 The Year End Ralley has started nicely and the Dax rose up to 10'404 until Friday.
The MACD is highly bullish, the RSI at 76.03 and the VDAX at 14.73.
The Dax has risen sharply in the last two weeks and Friday's candle could turn out to be an Evening Star if Monday closes below 11'350. If the Evening Star is confirmed on Monday chances for a correction towards 11'200 or 11'000 are high. After that the uptrend is likely to continue.
Support:               11'286,11'200,11'000, 10'800, 10'570,10'380, 10'320, 10'150,10'100,  9'930, 9'850, 9'750, 9'600,  9'360,  9'214,  9'000,  8'903,  8'500
Resistance:            11'380, 11'400,11'600, 11'800, 12'200,  13'500, 14'000, 14'500