Dax Outlook 2016 W32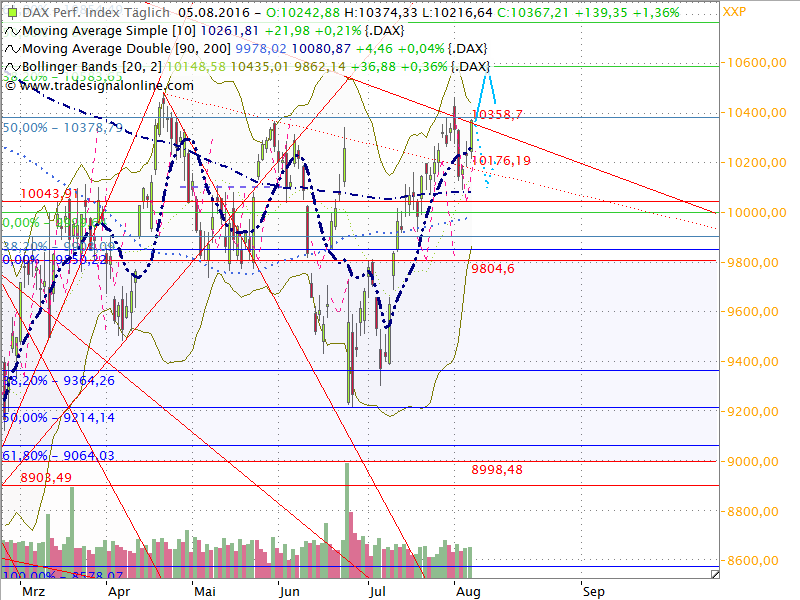 The Dax eased to 10'100 last week before recovering up to 10'367 by the end of the week, closing on the upper line of the downward trend. Positive job-market-data from the US has helped to brigthen the picture.
The correction only went to 10'100, I was expecting it a bit stronger going towards 10'000.
The MACD is bullish but declining, the RSI eased to 61,68 and the VDAX is at 17.92.
If the upper trendline around 10'380 is overcome, this could result in a strong upmove. A failure to break out on the top could lead to falling prices until 9'200 and further in the coming weeks.
Support:         10'320, 10'150,10'100,  9'930, 9'850, 9'750, 9'600,  9'360,  9'214,  9'000,  8'903,  8'500
Resistance:     10'380, 10'570, 10'800, 11'000, 11'200,  11'286,11'380, 11'400,11'600, 11'800, 12'200,  13'500, 14'000, 14'500