Dax Outlook 2016 W33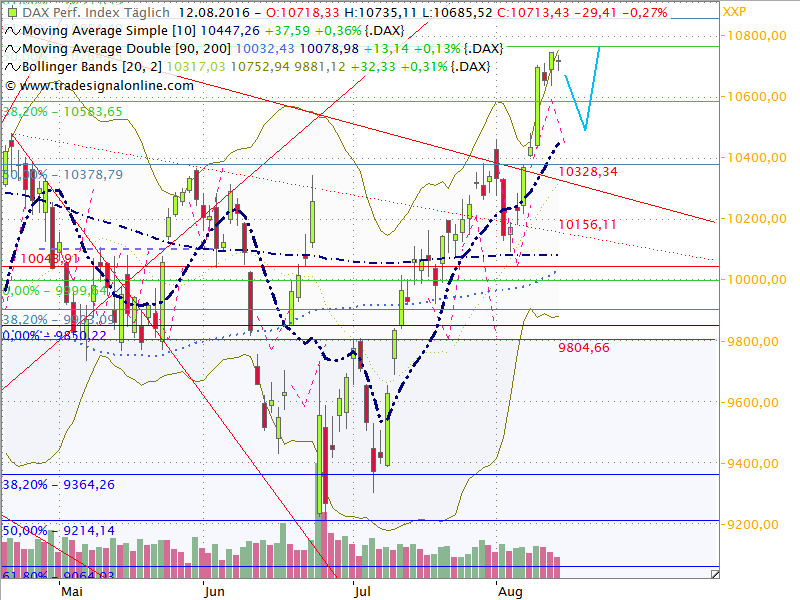 The Dax continued to rise, closing the week at 10'713 points. Therefore the chart picture has turned very positive for the bulls again. Especially on Tuesday it made a strong move upwards.
The MACD is bullish, the RSI rose 68,92 and the VDAX is at 17.92.
The upper trendline around 10'380 is surely overcome and we could see even higher prices in the coming months. The next resistance is between 10'750 and 10'800. Friday's inside bar could actually lead to a correction towards 10'500 but overall the picture seems bullish.
Support:         10'570, 10'380, 10'320, 10'150,10'100,  9'930, 9'850, 9'750, 9'600,  9'360,  9'214,  9'000,  8'903,  8'500
Resistance:     10'800, 11'000, 11'200,  11'286,11'380, 11'400,11'600, 11'800, 12'200,  13'500, 14'000, 14'500