Dax Outlook 2016 W31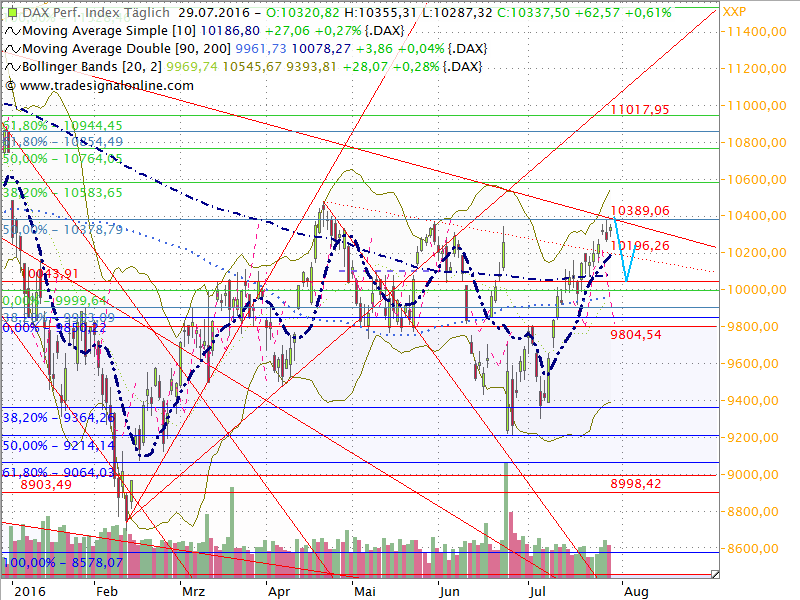 After breaking the 10'200 the Dax closed at 10'337 last week and there reached the upper end of the downward trend channel.
The MACD is bullish but declining, the RSI rose to 63,7 and the VDAX is at 17.92.
There is still some potential for a correction towards 10'000 or 9'800 points with a very low VDax. If the upper trendline aroun 10'380 is overcome, this could result in a strong upmove. Currently I would weight the potential for correction slightly higher.
Support:         10'320, 10'150,10'100,  9'930, 9'850, 9'750, 9'600,  9'360,  9'214,  9'000,  8'903,  8'500
Resistance:     10'570, 10'800, 11'000, 11'200,  11'286,11'380, 11'400,11'600, 11'800, 12'200,  13'500, 14'000, 14'500