Dax Outlook 2016 W30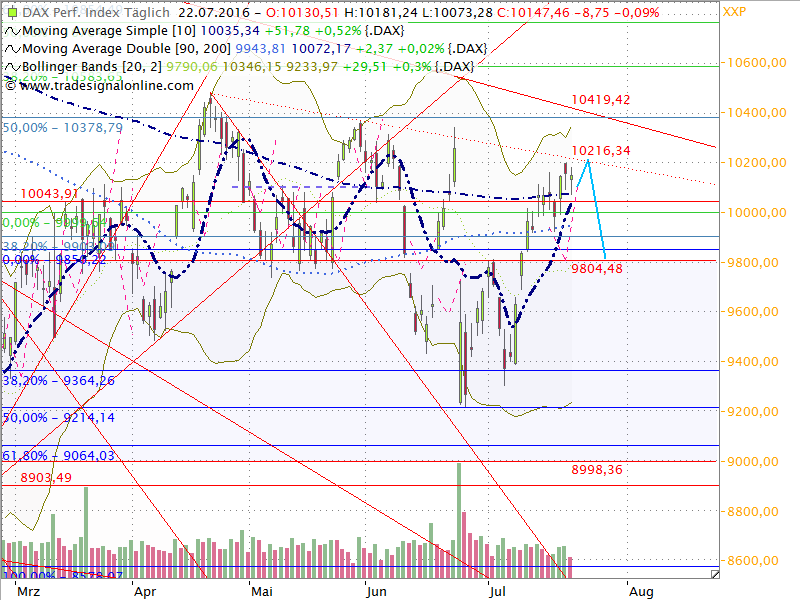 After a bit of a sell-off on 19.07. the Dax reached 10'200 last week and then closed around 10'130 points.
The MACD is bullish, the RSI rose to 58.78 and the VDAX fell to 17.51.
There is still some potential for a correction towards 9'800 points with a very low VDax and some resistance around 10'200.
If the Dax surpasses 10'200 the next goals would be in the area of 10'350 – 10'400 points. For me chances are currently very slightly skewed towards a correction.
Support:       10'100,  9'930, 9'850, 9'750, 9'600,  9'360,  9'214,  9'000,  8'903,  8'500
Resistance:   10'150, 10'320, 10'570, 10'800, 11'000, 11'200,  11'286,11'380, 11'400,11'600, 11'800, 12'200,  13'500, 14'000, 14'500