Dax Outlook 2016 W29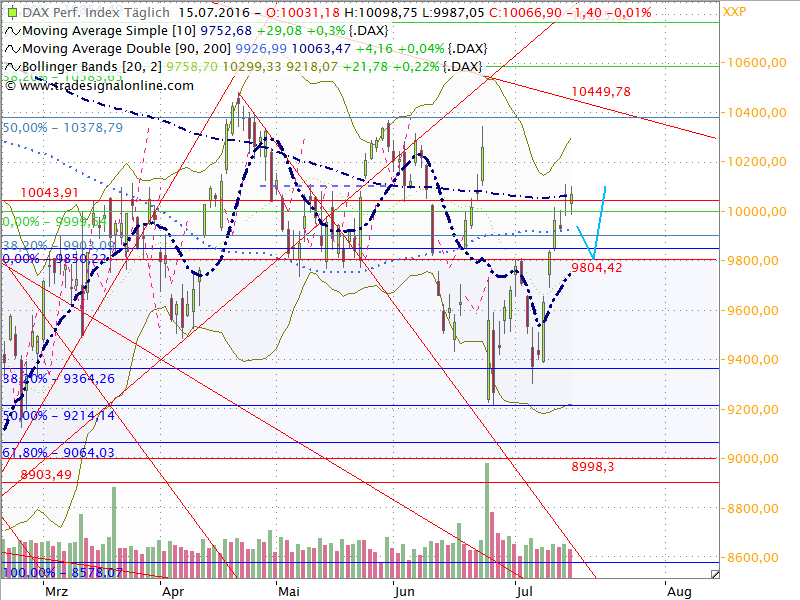 The Dax was losing a bit of steam since Wednesday after crossing the 10'000 points.
The MACD is bullish, the RSI rose to 57.42 and the VDAX fell to 19.32.
A correction towards 9'800 points seems to be likely during the coming week but from there it could bounce back to 10'100 again. Since the RSI is not yet overbought and the MACD still bullish.
Support:        9'930, 9'850, 9'750, 9'600,  9'360,  9'214,  9'000,  8'903,  8'500
Resistance:  10'100,  10'150, 10'320, 10'570, 10'800, 11'000, 11'200,  11'286,11'380, 11'400,11'600, 11'800, 12'200,  13'500, 14'000, 14'500