Dax Outlook 2016 W13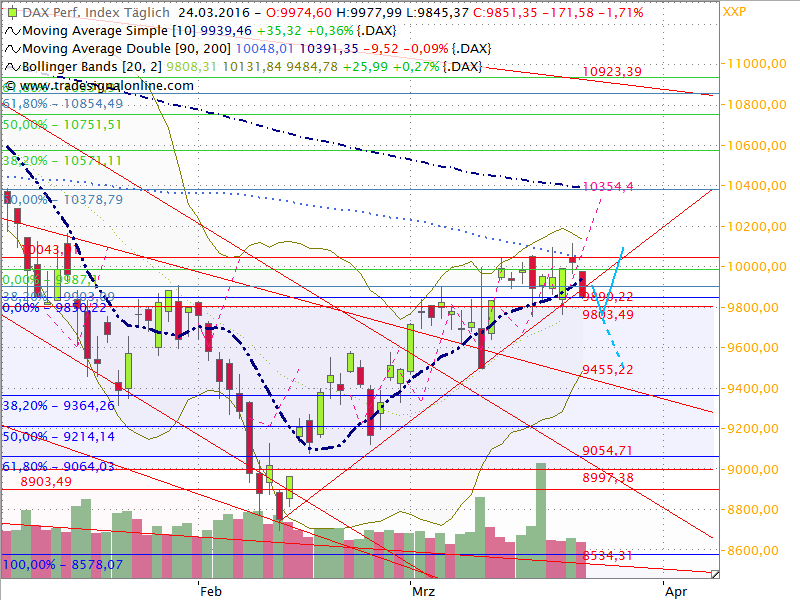 The 10'100 was tried by the Dax last week but it didn't manage to hold above it. The fight for the 10'000 level was lost on Friday when the index finally dropped to 9'800.
The MACD is bullish but declining, the RSI is at 53.11 and the VDAX rose to 21.97.
The Dax is at the bottom of the current short-term upward trend and could keep on this recovery unless we make a new low below the 9'540s. Next week will show if the support at 9'850 is going to hold and this will determine the direction. Let's see.
Support:Â Â Â Â Â Â Â Â Â Â Â Â  9'850, 9'750, 9'600, 9'360, 9'214, 9'000, 8'903, 8'500
Resistance:      9'930, 10'000, 10'150, 10'320, 10'570, 10'800, 11'000, 11'200,  11'286,11'380, 11'400,11'600, 11'800, 12'200,  13'500, 14'000, 14'500