Dax Outlook 2016 W12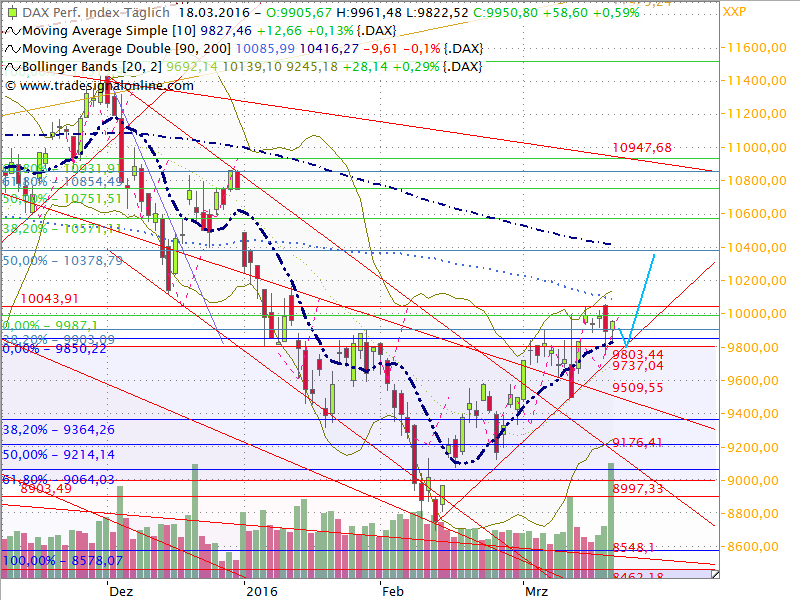 Last week the Dax continued the short-term upward trend closing at 9'950 on Friday, after rising above 10'000 before.
The MACD is bullish, the RSI is at 57.89 and the VDAX down to 19.62.
The Dax should keep on this recovery unless we make a new low below the 9'540s. Staying in the current ahort term upward trend could be fuel another try  to the 10'000 level and could in the best case reach the 10'400 level. A break of the 9'800 could lead to a sideways or further downside.
Support:Â Â Â Â Â Â Â Â Â Â Â  9'930, 9'850, 9'750, 9'600, 9'360, 9'214, 9'000, 8'903, 8'500
Resistance:       10'000, 10'150, 10'320, 10'570, 10'800, 11'000, 11'200,  11'286,11'380, 11'400,11'600, 11'800, 12'200,  13'500, 14'000, 14'500