Dax Outlook 2016 W02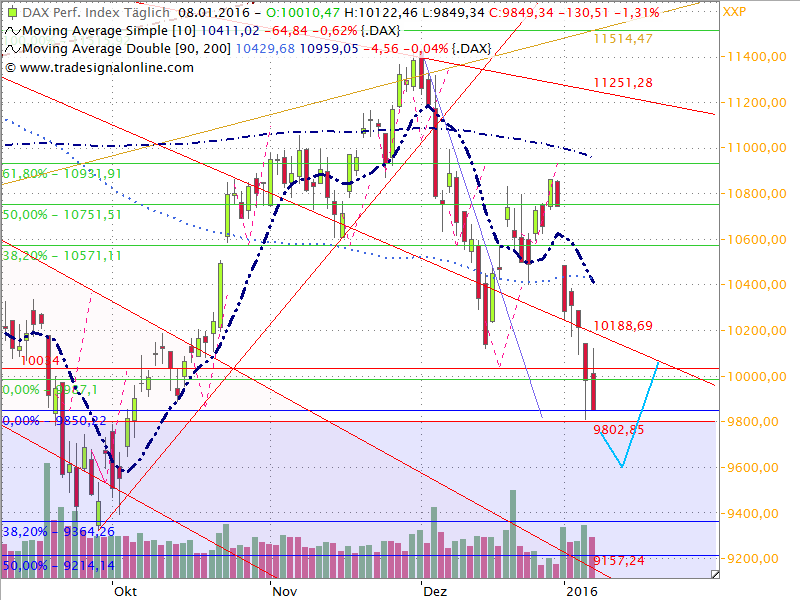 The year started very bearish with a big fall in the chinese stockmarket which dragged down the Dax as well. It lost 8.3% since the start of 2016.
The MACD is bearish, the RSI fell to 32.92 and the VDAX increased to 27.81.
After the fall below 10'480 the Dax is in a bear market with the next supports at 9'750 and 9'600 from these levels it could turn around this week.
Support:Â Â Â Â Â Â Â Â Â Â  9'750, 9'600, 9'360, 9'214, 9'000, 8'903
Resistance:      9'850, 9'930, 10'000, 10'150, 10'320, 10'570, 10'800, 11'000, 11'200,  11'286,11'380, 11'400,11'600, 11'800, 12'200,  13'500, 14'000, 14'500