Dax Outlook 2015 W52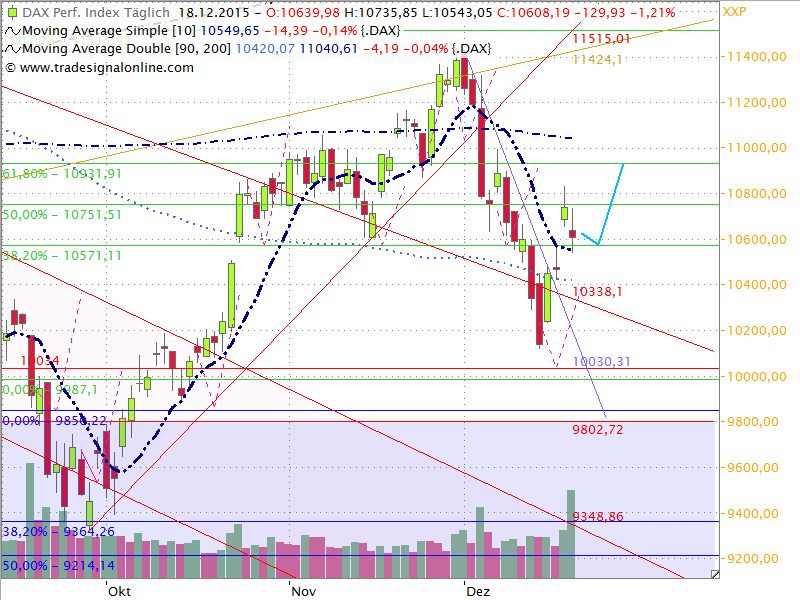 Last week led to a strong recovery in the Dax. After the interest rate rise from the FED, the markets reacted bullish at first but Friday some profit taking kicked in. Overall rising from 10'406 to 10'608.
The MACD isa bit less bearish, the RSI rose to 46.93 and the VDAX decreased to 21.84.
The chances of a little ralley have increased after last week's movements. Nevertheless momentum is not really strong. Prices should hold above 10'480 to stay bullish. Below that the current recovery would be endangered.
Merry Christmas and a happy New Year!
Support:Â Â Â Â Â Â Â Â  10'570, 10'320, 10'150, 10'000, 9'930, 9'360, 9'214, 9'000, 8'903
Resistance:      10'800,11'000, 11'200,  11'286,11'380, 11'400,11'600, 11'800, 12'200,  13'500, 14'000, 14'500