Dax Outlook 2015 W51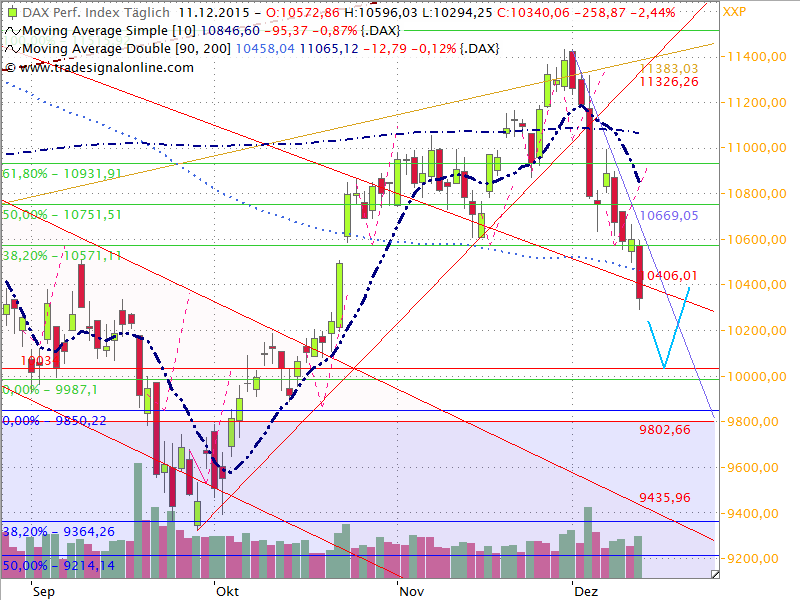 Another weak week for the Dax. After a slight recovery the Dax fell around 500 points ending the week around 10'340 points.
The MACD is very bearish, the RSI is down to 34.92 and the VDAX rose to 23.85.
Oil prices plummeted and it will be interesting what next week's FED meeting is going to do with the markets
For the coming week, I would see a support around 10'150 or 10'050 from where we could see a long due consolidation. If these levels are not going to hold, there could be even more selling pressure going into the 9'800s. Most likely the year-end-ralley is gonna stay a myth this year…
Above 10'600 and especially 10'800 we could enter back in the uptrend mode.
Support:Â Â Â Â Â Â Â Â  10'150, 10'000, 9'930, 9'360, 9'214, 9'000, 8'903
Resistance:     10'320, 10'570,10'800,11'000, 11'200,  11'286,11'380, 11'400,11'600, 11'800, 12'200,  13'500, 14'000, 14'500