Dax Outlook 2015 W49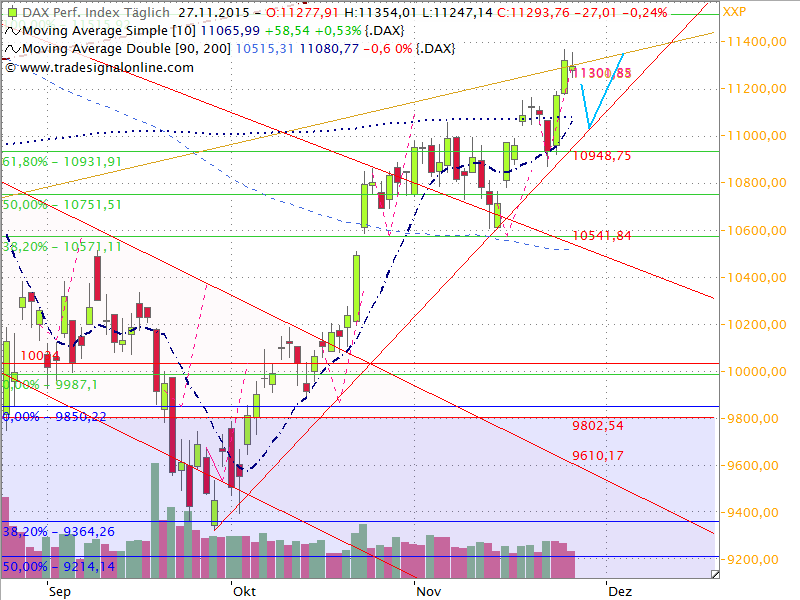 Last week the Dax moved almost exactly in the expected range. First falling to a low of 10'869 and the moving up to a high of 11'366 and closing the week around 11'304.
The MACD changed bullish, the RSI is nearly unchanged at 66.54 and the VDAX is 20.36.
After the Friday closed with a "Harami", there are chances of a correction in the coming week. This could lead the Dax down to 11'030 before rising to the previous week's high of 11'366. An opening above 11'366 could lead to a straight rallye into the 11'600-11'800 area, but this I see less likely.
Support:         11'286,11'200, 11'000, 10'800, 10'570,10'320, 10'000, 9'930, 9'360, 9'214, 9'000, 8'903
Resistance:     11'380, 11'400,11'600, 11'800, 12'200,  13'500, 14'000, 14'500