Dax Outlook 2015 W11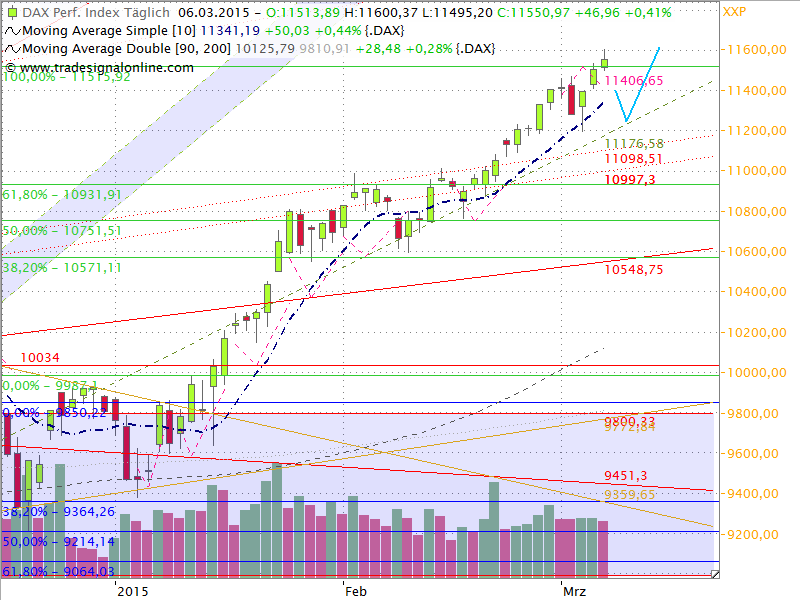 The Dax continued the bullish mood in the past week and closed the week at 11'550. Details about the ECB bond-buying-programme starting on Monday lifted the Dax and put pressure on the Euro.
The MACD is bullish, the RSI is at 75.4 and the VDAX moved slightly up to 16.64.
As the uptrend is still prevailing and the devaluation of the Euro against der USD could offer opportunities for exports from Germany, the Dax is well supported in the current rise. Corrections through profit-taking could occur and bring the index down to 11'200 without endangering the uptrend.
Support: 11'200, 10'800, 10'570, 10'320, 10'000, 9'930Â  Resistance: 11'600