Dax Outlook 2015 W10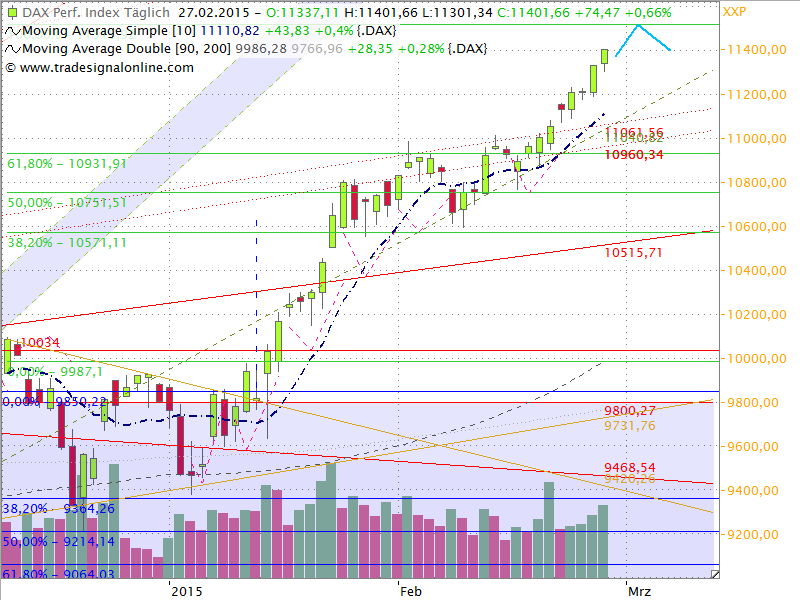 The 4 months prolongation of current credits for Greece boosted the Dax in the last week and it reached 11'401 points at the end of it.
The MACD turned bullish, the RSI is moving upward and the VDAX fell to 14.66.
The correction did not appear last week and the Dax continued the upward trend. The coming week could drive it up to 11'500 although the risks of corrections should increase with the Dax running from one all-time-high to the next. But if it stays above 11'200 the world keeps looking bright for German shares.
Support: 11'200, 10'800, 10'570, 10'320, 10'000, 9'930Â  Resistance: 11'500