Dax Outlook 2014 W43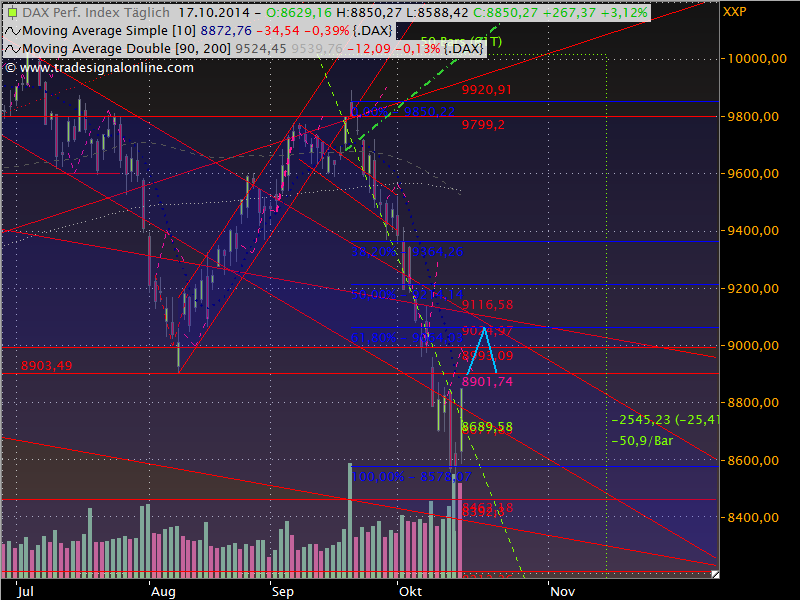 After a sell-off down to 8'355 on Thursday the Dax developed a candle with a long lower shadow and closed only marginally lower than the previous day. This move accompanied with the high volume gives the impression that temporarily a bottom has been found.
The MACD is slightly less bearish, the RSI recovered to 37 and the VDAX came down from a high of 23,6 to 19,7.
We could see a ongoing corection in the downtrend in week 43. Which in the best case could be going up to 9'200 where the 50% Fibonacci retracement is located. More cautiously we could stay in the 8'900-9'100 range. Closings below 8'700 would show a return to the continuation of the downtrend.  The fundamental situation does not look to shiny at the moment and it will be interesting to see how this week develops.
Support: 8'350,  Resistance: 8'900