Dax Outlook 2014 W42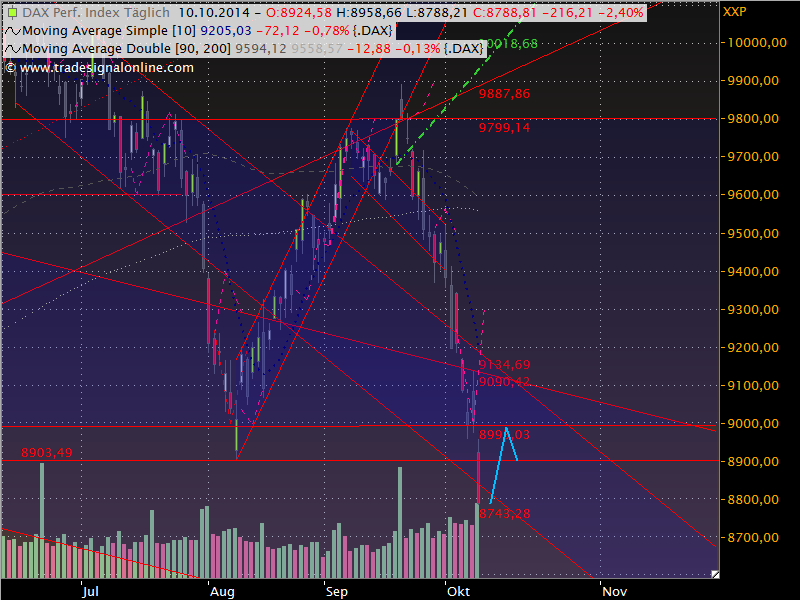 Down, down,down… The selling to 8'950 took place the last week but it didn't stop there. Late on Friday 8'763 was reached.
The MACD is very bearish, the RSI is at 22 and the VDAX rose to 19,80.
After this huge selling, it would be time for a the Dax to catch a bit of breath. Lets see if this happens in Week 42. The 8'900 support is broken and the next support would be around 8'460. Nevertheless the RSI is at lows we haven't seen since 2011. If we replicate the 25% drop of 2011 we would still have quite some downside to 7'500. Let's see.
Support: 8'450,  Resistance: 9'450