Dax Outlook 2014 W41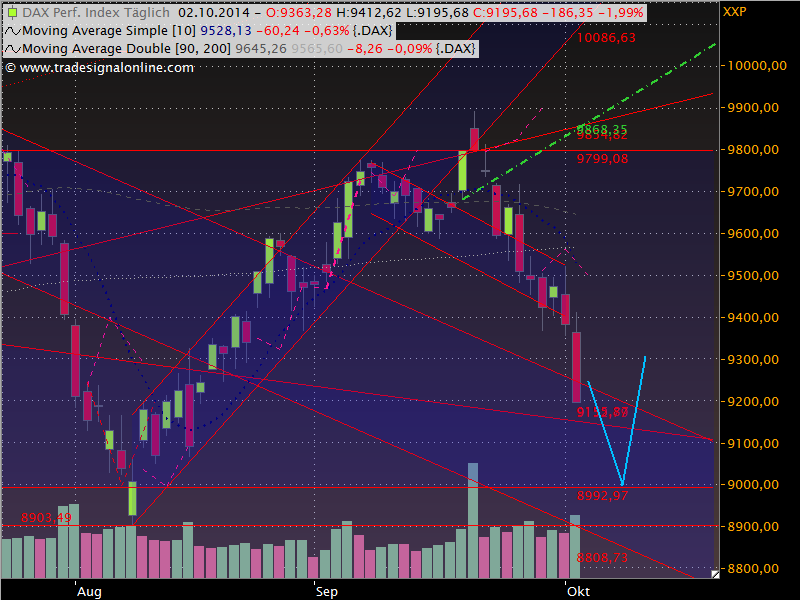 Market participants reacted to weak economic date and the breaking of several support levels, hitting 9'195 on Friday but managed to recover to 9'285 after the close.
The MACD is bearish, the RSI is at 32 and the VDAX rose to 17,73.
The preferred scenario for the coming week would be a sell-off down to 8'950 and then a recovery to 9'350 points in the Dax. After the big drop a earlier recovery could be possible. In the end the 8'950 should provide as a strong support level.
Support: 8'950,  Resistance: 9'450