Dax Outlook 2014 W40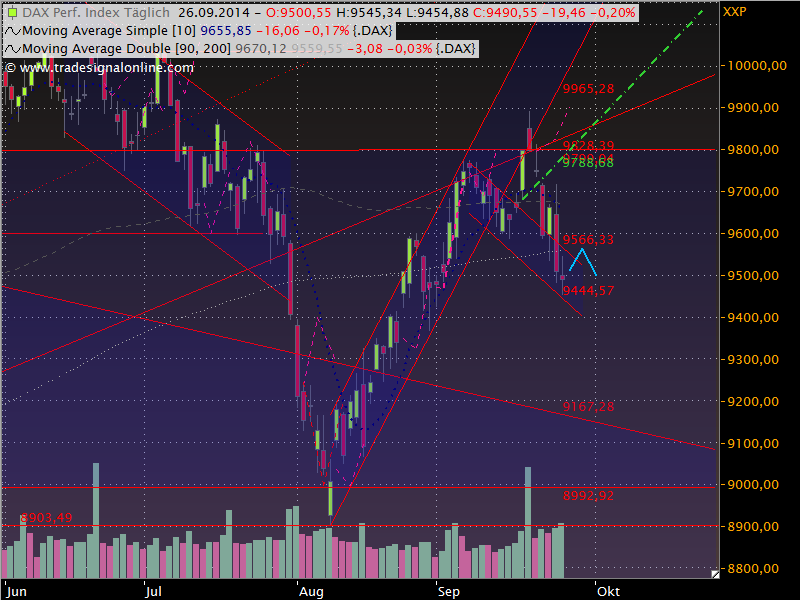 The breakout out of the flag seems to have been a false one so far. The Dax was not able to surpass the 9'900 level this week and this resistance was confirmed by high volume. Furtermore comments by the Bank of England about "soon to rise" interest rates were pushing markets lower.
The MACD has moved to bearish, the RSI is still neutral at 43 and the VDAX rose to 15,39.
The target of the Flag breakout as a continuation pattern was in the of 10'150 to 10'350 (depending on how conservative one measures). This is currently off the table. The 9'450 level will most probably be a good support for the coming week, but most likely we will not surpass the 9'600.
Support: 9'450,  Resistance: 9'600