20220311- EUR/CHF – resuming the downmove?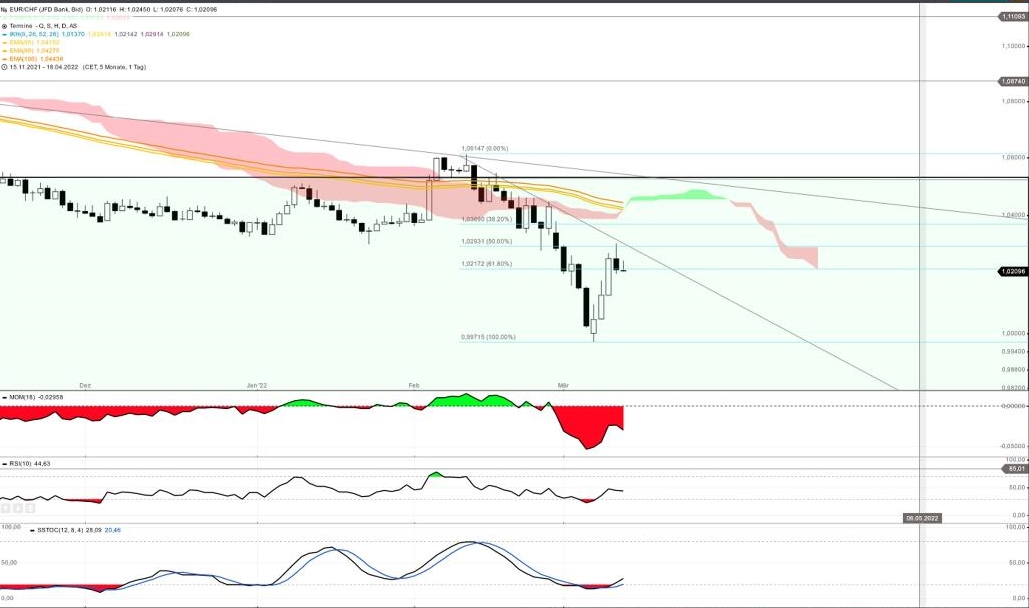 After the last post with a bearish outlook on the EUR it fell down to a low of 0.997 on 07.03.2022. So the target of parity has been reached. Then it recovered up to 1.03 before the meeting of the European Central Bank on thursday.
The long shadow  of thursday's candle to the top looked a bit like an exhaustion. Followed by a lower candle on friday this looks like the EUR/CHF could resume the downmove.
Still the possible target at 0.89 of the monthly chart from my last post (02.03.2022) could be resumed. A first support is parity between the two currencies. Once this breaks, I do not see much support on the way down to 0.89 and it could be reached very fast. Lets's see where it goes.
This is no investment advice. The author currently holds a position in the EURCHF.
EURCHF Chart daily