2020527- EUR/CHF – sideways?!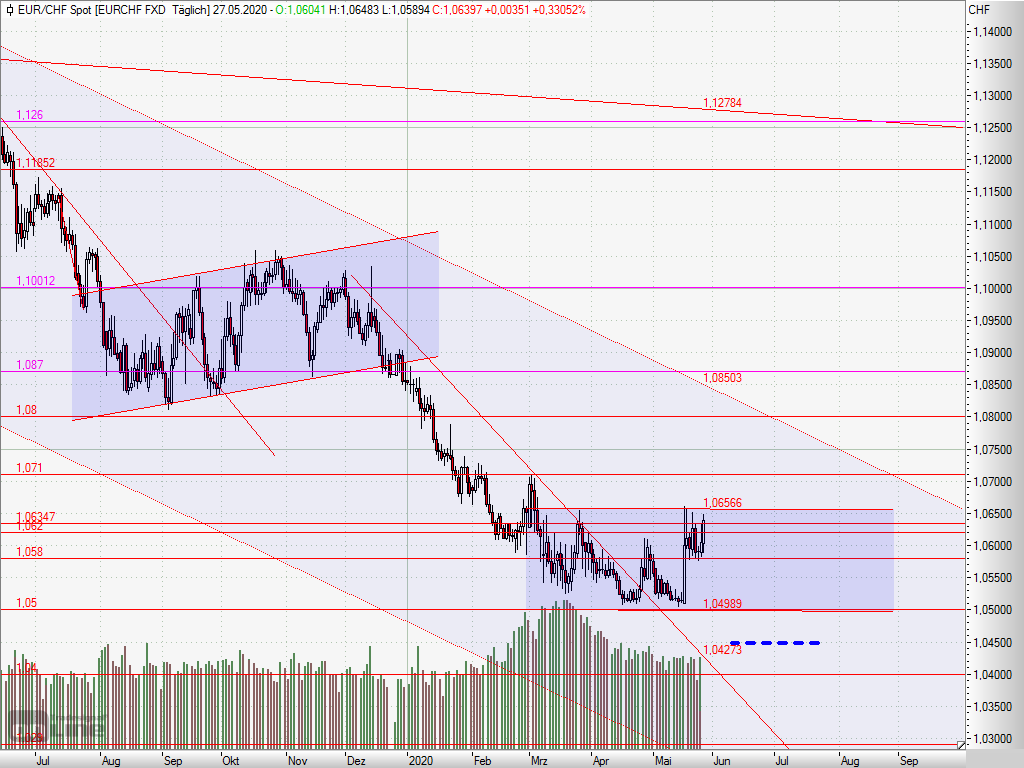 The EUR/CHF tested the 1.05 level last month and this month. The relaxing of the lockdown measures due to the COVID19-Pandemia and progress towards a vaccination provided the markets with some positive momentum. The Euro further profitet from a better IFO Business Climate Index and a better GFK Consumer Confidence Index.
The EUR/CHF rose to 1.06066 on 18.05.2020 and then kept hovering around the 1.06 level and did not make a higher high since then.
The head of the French National Bank could see increased action by the ECB on top of the 750 Billion Euro Programme they have already set up.
The EUR/CHF is most likely to move sideways within the 1.049 and 1.066 levels for the next week. The situation is still fragile. A breakout of this range could see targets of 1.071 to the top and 1.043 to the bottom.
This is no investment advice. The author currently holds a position in the EURCHF.
EURCHF Chart