2020503- EUR/CHF – slight recovery, but still in the downtrend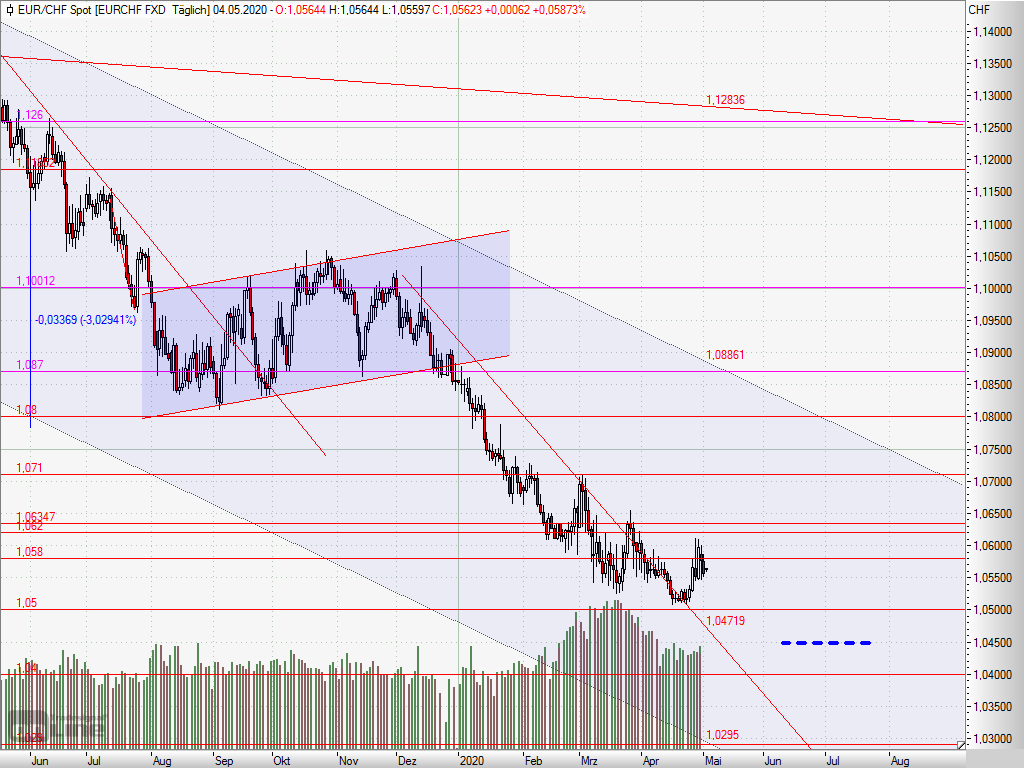 Since the last post the EUR/CHF broke 1.06 level. With the ongoing COVID19-Pandemia and the Lockdown of huge parts of the world economy the Swiss Franc profites as safe haven currency
The EUR/CHF came very close to the 1.05 level before recovering end of April up to 1.061.  The sight deposits rose at the SNB by 13.5 billion Swiss Francs end of April which indicates strong interventions by the SNB.
The EUR/CHF crossed the latest downward trendline to the upside but is still in the longer term downtrend. Chances of a reversal would increase if the EUR/CHF rises above 1.065. Below that level 1.045 is most likely to be the next target.
This is no investment advice. The author currently holds a position in the EURCHF.
EURCHF Chart