20200609- EUR/CHF – broke out but still in primary downtrend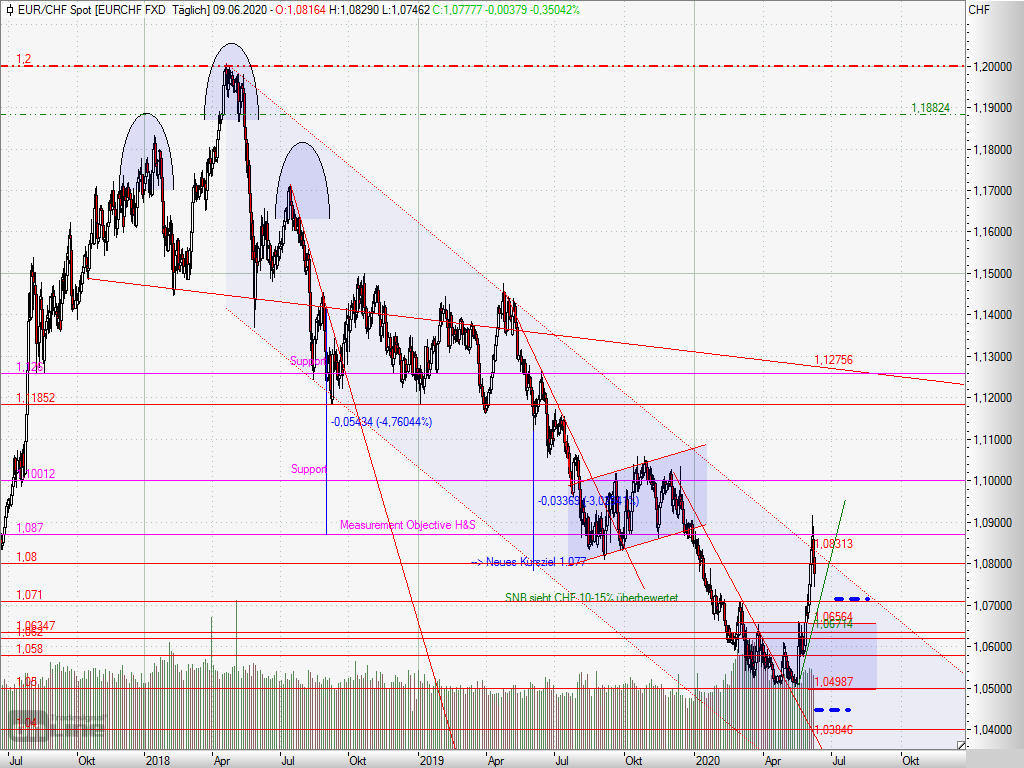 From the lows around 1.05 the EURCHF rose above the resistance at 1.06066 on enthusiasm about the COVID19-recovery programmes of unprecedented amounts delivered by the European Central Bank and the governments.
Furthermore there is indications that the Swiss National Bank has intervened as well to keep the Swiss Franc low.
After breaking the resistance at 1.066 the EURCHF rose quickly above the resistance at 1.083 but could so far not hold above. Below this level, I would still consider the Primary Downtrend as not broken.
Currently the RSI indicates an overbought situation and the ralley has been going pretty fast. Chances of a consolidation and a return to the downtrend do exist. A setback till 1.071 in the coming days seems likely to me.
A break below this level could mean the end to the current medim term uptrend. If the level holds, the 1.083 would need to be broken on the top to break out of the primary downtrend in place since April 2018.
This is no investment advice. The author currently holds a position in the EURCHF.
EURCHF Chart