2020310- EUR/CHF – support at 1.06 under heavy pressure. Will we see 1.04 and 1.025???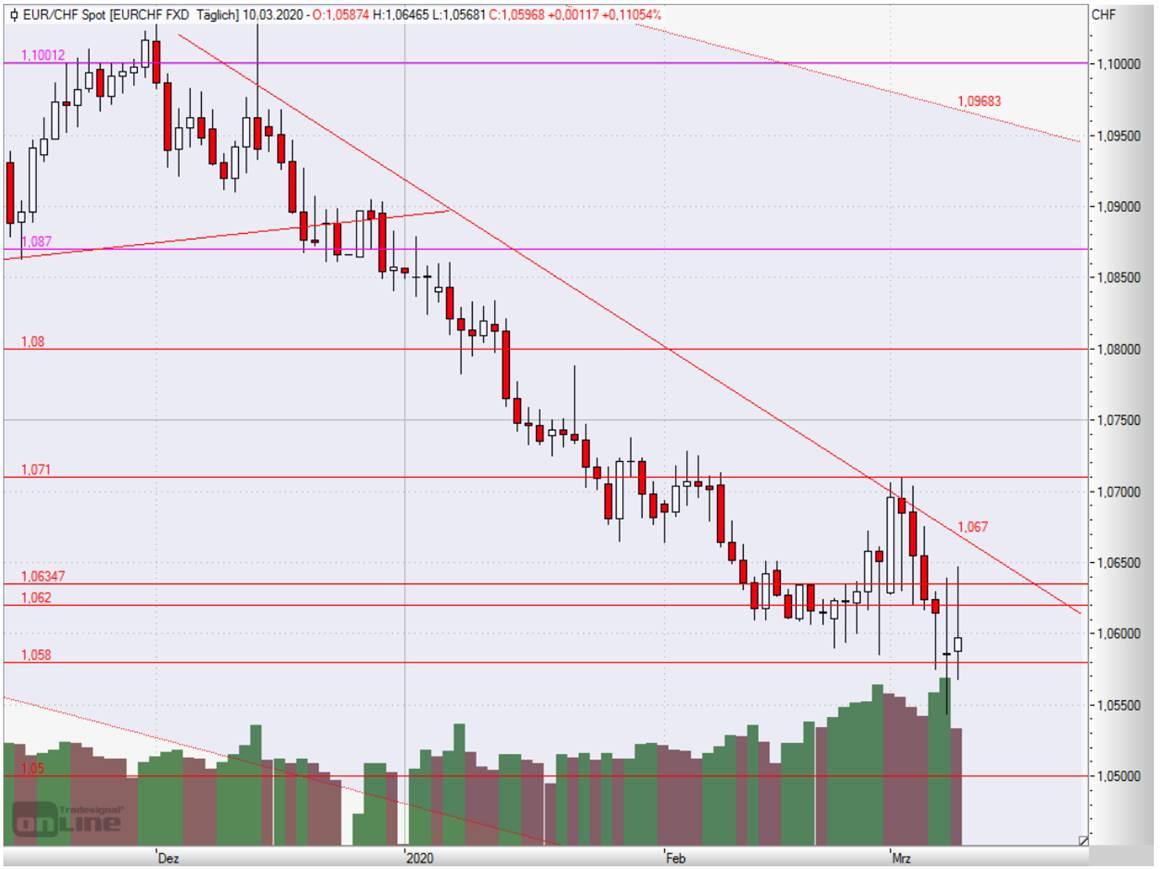 In the last post the EUR/CHF was bouncing back up from the 1.06 level.
Since this weeks crash in the stock market and especially in crude oil, the Swiss Frank is on the rise again. Some experts suspect that end of February the Swiss National Bank has been acting against the rising Swiss Frank causing the bounce back from the 1.06 level.
With the Corona-Virus spreading further and the economic impact the Swiss Frank is gaining as the Save Haven.
As long as the Swiss Frank stays below the downward trendline (currently at 1.067) the Euro is still in a downward trend.
This is no investment advice. The author currently holds a position in the EURCHF.
EURCHF Chart