Dax Outlook 2017 W03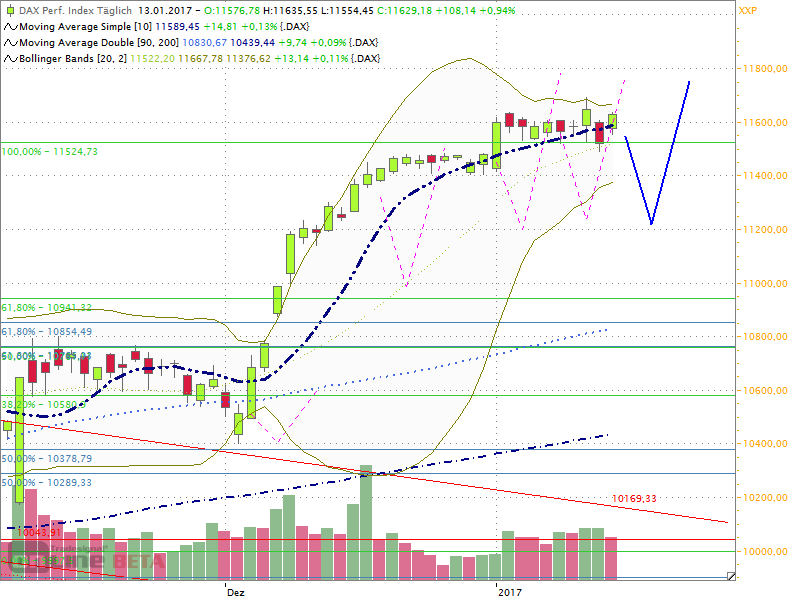 The Dax moved mostly sideways in the previous week staying between 11'490 and 11'675.
The MACD is  negative, the RSI at 67.93 and the VDAX fell to 14,69.
For a continuation of the rallye the 11'650 level needs to be held on the daily closings. Then the next goal would be 11'800. Nevertheless setbacks to around 11'400-11'200 are still possible.
The tightening of the Bollinger Bands shows decreasing volatility and could lead to a sharp move in either direction when the breakout happens.
Support:              11'600, 11'400, 11'380, 11'286,11'200,11'000, 10'800, 10'570,10'380, 10'320, 10'150,10'100,  9'930, 9'850, 9'750, 9'600,  9'360,  9'214,  9'000,  8'903,  8'500
Resistance:            11'800, 12'200,  13'500, 14'000, 14'500