Dax Outlook 2017 W02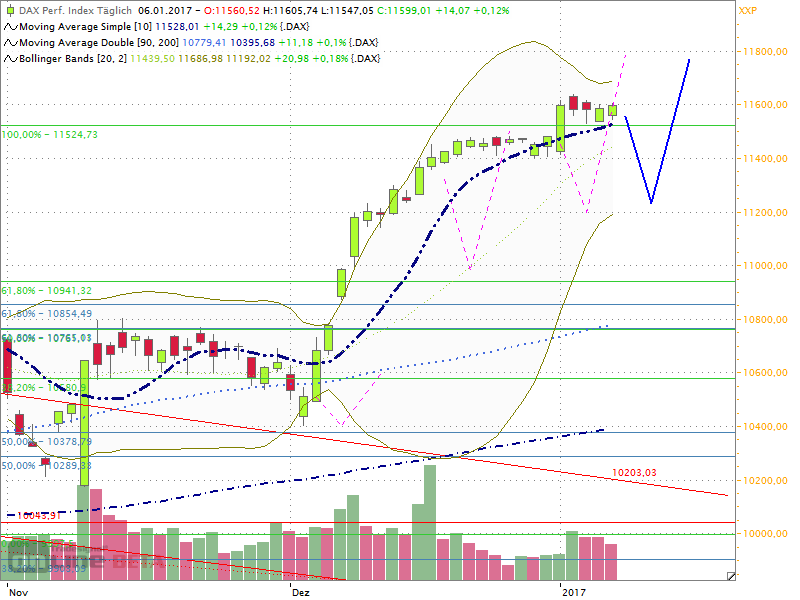 After rising at the start of last week, the Dax moved sideways around the 11'600 level and closed around 11'604 points.
The MACD is slightly negative, the RSI at 78.12 and the VDAX fell to 15.13.
The 1st goal at 11'600 was reached last week but then the rallye paused. For a continuation 11'650 would need to be surpassed, then 11'800 would be the next target. Nevertheless setbacks to raound 11'200 are possible.
Support:              11'600, 11'400, 11'380, 11'286,11'200,11'000, 10'800, 10'570,10'380, 10'320, 10'150,10'100,  9'930, 9'850, 9'750, 9'600,  9'360,  9'214,  9'000,  8'903,  8'500
Resistance:            11'800, 12'200,  13'500, 14'000, 14'500