Dax Outlook 2016 W20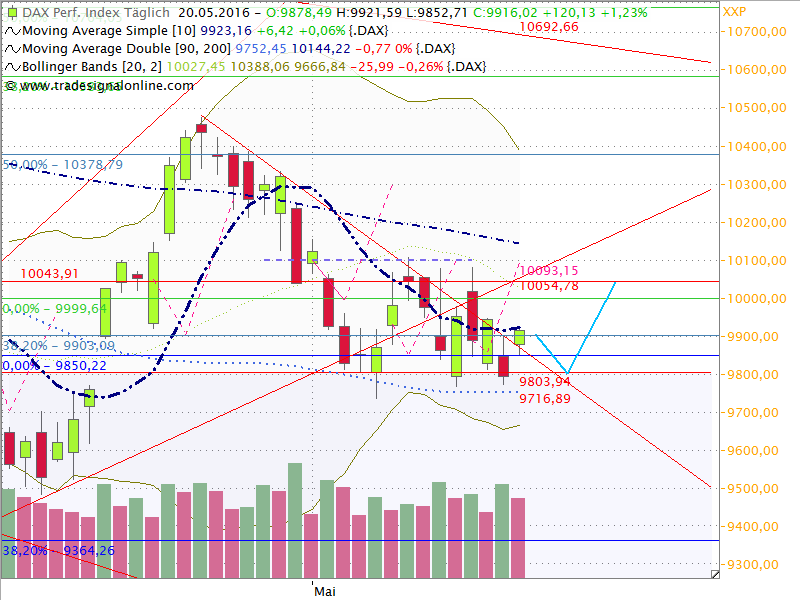 Last week the Dax touched the 9'770 for a third time but rebounded to 9'916 by the end of the week. Movements in the Oil price are still influencing the market. Furthermore a more likely interest rate rise in the US.
The MACD is bearish, the RSI is at 47.90 and the VDAX rose to 22.29.
It would need a rise above 9'970 on Monday to make the situation look more bullish. Then a recovery up to 10'100 would be likely. Below that another test of the support between 9'750-9'770 could occur. The preferred scenario is still upwards but breaking below 9'750 could lead to further losses down to 9'500.
Support:Â Â Â Â Â Â Â Â Â Â  9'850, 9'750, 9'600, 9'360, 9'214, 9'000, 8'903, 8'500
Resistance:       9'930, 10'000, 10'100, 10'150, 10'320, 10'570, 10'800, 11'000, 11'200,  11'286,11'380, 11'400,11'600, 11'800, 12'200,  13'500, 14'000, 14'500