Dax Outlook 2016 W19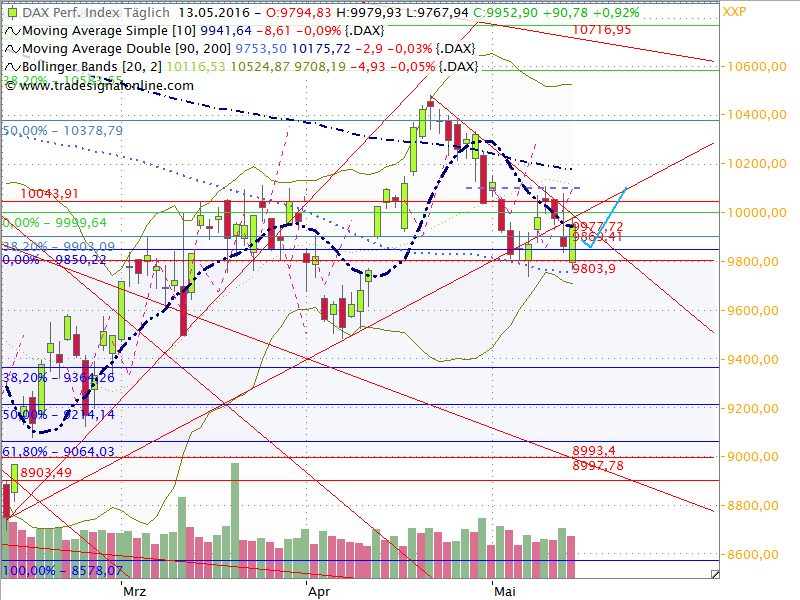 Last week the Dax fell again below the 10'100 level and reached a low at 9'768 on Friday and the recovering sharply, closing the week at 9'952.
The MACD is bearish, the RSI is at 48.23 and the VDAX fell to 22.04.
It would need a rise above 9'970 on Monday to make the situation look more bullish. Then a recovery up to 10'100 would be likely. Below that another test of the support between 9'750 and 9'850 would be likely. The preferred scenario is still upwards.
Support:Â Â Â Â Â Â Â Â Â Â 9'930, 9'850, 9'750, 9'600, 9'360, 9'214, 9'000, 8'903, 8'500
Resistance:       10'000, 10'100, 10'150, 10'320, 10'570, 10'800, 11'000, 11'200,  11'286,11'380, 11'400,11'600, 11'800, 12'200,  13'500, 14'000, 14'500