Dax Outlook 2016 W16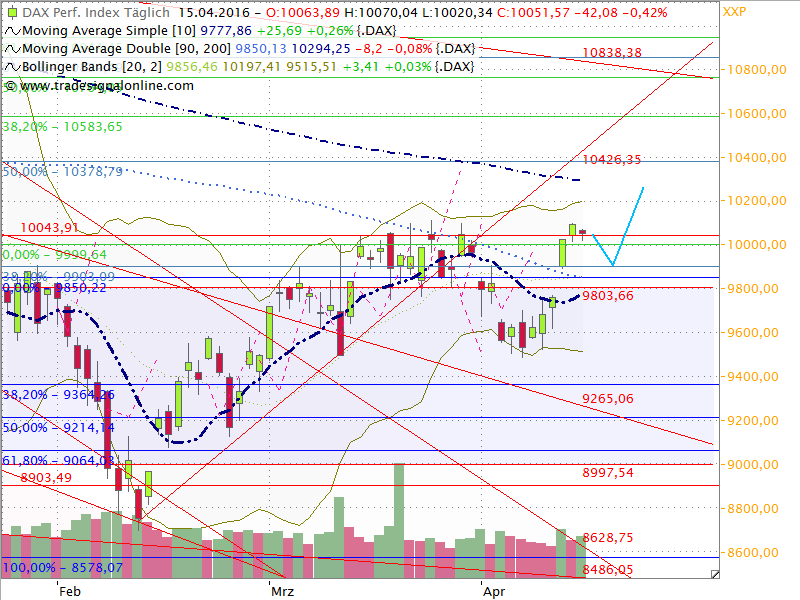 Another try of the 10'100 took place and currently it is looking relatively bullish.
The MACD is bullish, the RSI is at 58.81 and the VDAX fell to 19.07.
Not sure if it is a bear market ralley or the turnaround. As the oil price is currently closely watched, Sundays OPEC meeting could put pressure on the Dax. Overall there is potential to move up to 10'250 during the next week.
Support:Â Â Â Â Â Â Â Â Â 10'000, 9'930, 9'850, 9'750, 9'600, 9'360, 9'214, 9'000, 8'903, 8'500
Resistance:       10'150, 10'320, 10'570, 10'800, 11'000, 11'200,  11'286,11'380, 11'400,11'600, 11'800, 12'200,  13'500, 14'000, 14'500