Dax Outlook 2015 W47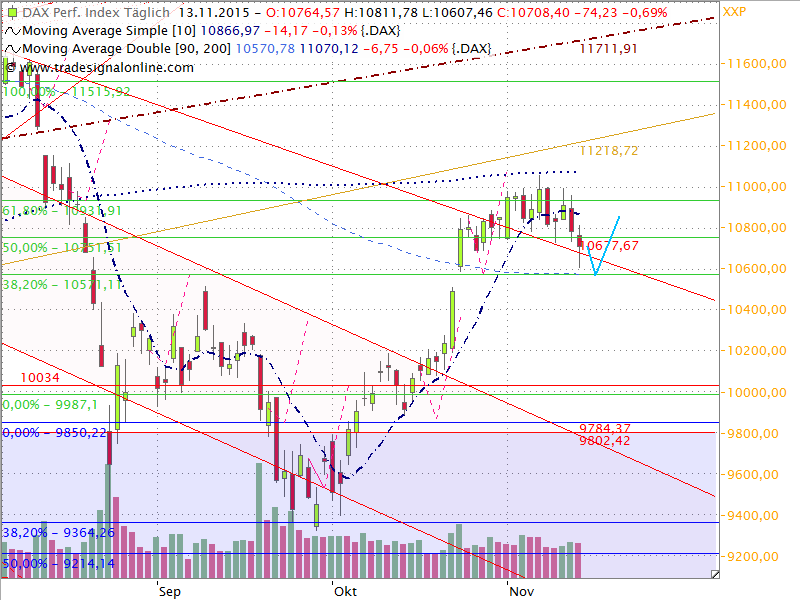 After stalling at 11'000 the Dax began to move downwards reaching almost 10'600 during the day and closing at 10'677. It all looks that the volatility is going to stay. Whilst the USD had been falling because of an increased likelyhood of an interest rate increase by the FED, muted economic data was dragging german shares down.
The MACD is bearish, the RSI neutral at 54.32 and the VDAX is down to 21.71.
It seems crucial for the Dax to end the next week above 10'600 to not enter the previous downward trend again. The 90-day MA and the 38% Fibonacci retracement should provide support just a bit below the 10'600. Let's see if we will finally enter into the year end rallye.
Support:Â Â Â Â Â Â Â Â  10'570,10'320, 10'000, 9'930, 9'360, 9'214, 9'000, 8'903
Resistance:     10'800, 11'000, 11'200, 11'286,11'380, 11'400,11'600, 11'800, 12'200,  13'500, 14'000, 14'500