Dax Outlook 2015 W33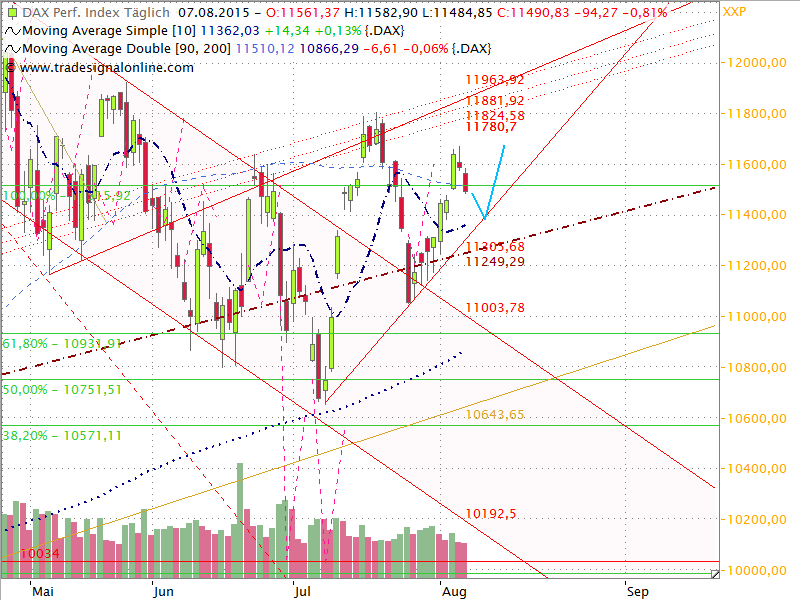 Altough the Dax went through 11'200 the week before, this week the level provided good support. On Wednesday we reached  11'655 before giving up some of the gains on Thursday and Friday. On Friday good job data from the US seemed to make an interest rate rise more likely wich led to a bit of a sell-off.
The MACD is slightly positive, the RSI is at 53,69 and the VDAX is at 17,16.
The support around 11'200 coming from the high of the previous downtrend and an uptrend support line still seems very good. But even before that there should be support at 11'380, which I would see as the low for the coming week.  Most likely there will be a recovery towards the 11'655 – 11'675 level. A breakout above that could trigger a stronger bull move, but this is not my preferred scenario.
Support: 11'400, 11'380, 11'286, 11'200, 11'360, 11'000, 10'800, 10'570, 10'320, 10'000, 9'930
Resistance:   11'600, 11'800, 12'200,  13'500, 14'000, 14'500