Dax Outlook 2015 W30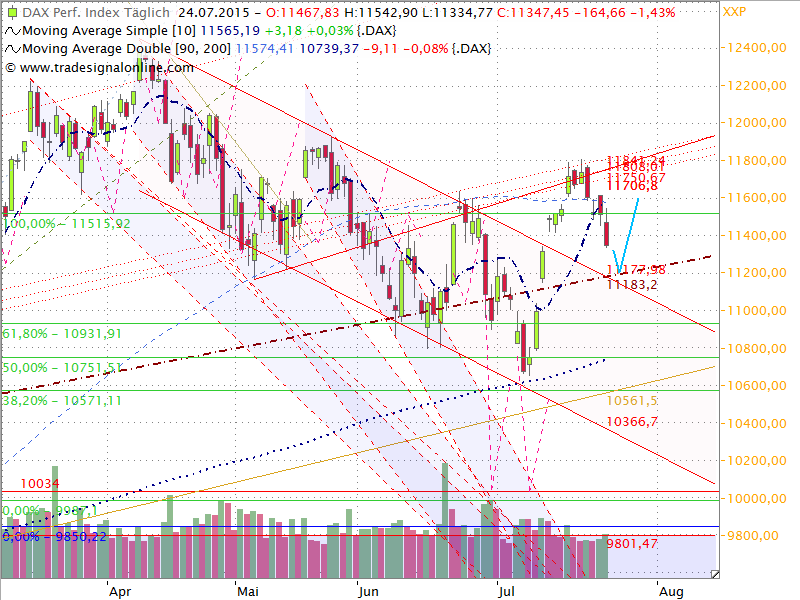 After reaching 11'800 in the high on Monday, weak data from China, US and Europe brought the Dax down to 11'347 by the end of the week. After close it even went below that.
The MACD is still bullish, the RSI is at 49,11 and the VDAX is at 18,58.
There is some good support around 11'200 coming from the high of the previous downtrend and an uptrend support line. It should not o below that and there could be a chance of a reboundto as much as 11'600. Lets see…
Support: 11'200, 11'360, 11'000, 10'800, 10'570, 10'320, 10'000, 9'930
Resistance:  11'400, 11'600, 11'800, 12'200,  13'500, 14'000, 14'500